Table of Contents
As the holiday season rolls around, it's time to jazz up your dinner table with something special, and what better way than with a Ginger Spiced Pork Roast? This recipe is a game-changer for anyone on a low-carb or keto diet, making it a perfect fit for your festive feasts. It's not just about keeping things healthy during the holidays; it's also about enjoying a mouthwatering meal that everyone will love.
Our Ginger Spiced Pork Roast is not only easy to whip up but also brings a burst of flavors that are sure to make your taste buds dance. With a blend of fresh ginger, garlic, and a hint of orange zest, this dish takes the traditional pork roast to a whole new level. Whether you're hosting a big Thanksgiving or Christmas dinner, or looking for a show-stopping New Year's Eve centerpiece, this pork roast has got you covered. So, let's get roasting and make this holiday season deliciously unforgettable!
Why You'll Love This Ginger Spiced Pork Roast
Low-Carb & Keto: Fits perfectly into your healthy holiday eating plan.
Simple & Flavorful: Easy steps, big on ginger-garlic zing.
Versatile Showstopper: Great for any festive occasion.
Leftover-Friendly: Tastes even better the next day!
Ingredients & Substitutions
Heads up: For exact measurements, see the recipe card below.
Making our Ginger Spiced Pork Roast is simple, and you likely have most of these ingredients on hand. So, here's what you'll need, along with some easy swaps:
Pork Loin Roast: The base of this dish.
Garlic: Essential for depth of flavor. In a pinch, garlic powder can work too.
Fresh Ginger: This adds a unique zing. Ground ginger is a good substitute if fresh isn't available.
Orange Zest: It brings a fresh citrus aroma. Lemon zest can be a great alternative.
Allulose: Our primary sweetener. You can also use a brown sugar substitute by adding about a teaspoon of blackstrap molasses to the Allulose for a deeper flavor.
Red Chili Flakes: For a touch of heat. Adjust the amount to your liking or omit it if you prefer.
Ground Cloves and Black Pepper: These spices add warmth. Feel free to adjust according to your taste preferences.
Sea Salt: Balances and enhances flavors. While sea salt is preferable, any fine salt will do.
Cooking Fat: Ghee or lard for richness and binding the rub. Olive oil or avocado oil are also good alternatives.
Can I use a different cut of pork?
Yes! While pork loin roast is ideal for this recipe, you can use pork shoulder for a richer, fattier option, or a leaner pork tenderloin if you prefer. Just keep in mind that cooking times may vary depending on the cut you choose. Pork shoulder generally requires longer cooking to become tender, while tenderloin might cook faster due to its lean nature.
What if I don't have Allulose?
No problem! While Allulose, especially when mixed with a teaspoon of blackstrap molasses, gives a fantastic caramelization similar to sugar, you can also use ready-made brown sugar substitutes available in the market. Just remember that different sweeteners may have varying effects on texture and caramelization.
Are there any other variations I can try?
Absolutely! Feel free to experiment with different spices or herbs to suit your taste. Adding a bit of smoked paprika can give a nice smoky flavor, or you can try different citrus zests like lemon or lime for a twist on the citrus element.
How to Make Ginger Spiced Pork Roast for Holidays
Prepare the Marinating Paste. Start by mixing your minced garlic, freshly grated ginger, and organic orange zest in a bowl. Add in the Allulose (or Allulose mixed with blackstrap molasses for a brown sugar effect), red chili flakes, ground cloves, freshly ground black pepper, and sea salt. Combine these ingredients until they form a consistent paste.
Add Fats to Paste. Then, pour in the melted ghee (or other cooking fat options). Stir everything together until you get a smooth, well-integrated mixture. This is your marinating paste that will infuse the pork with rich flavors.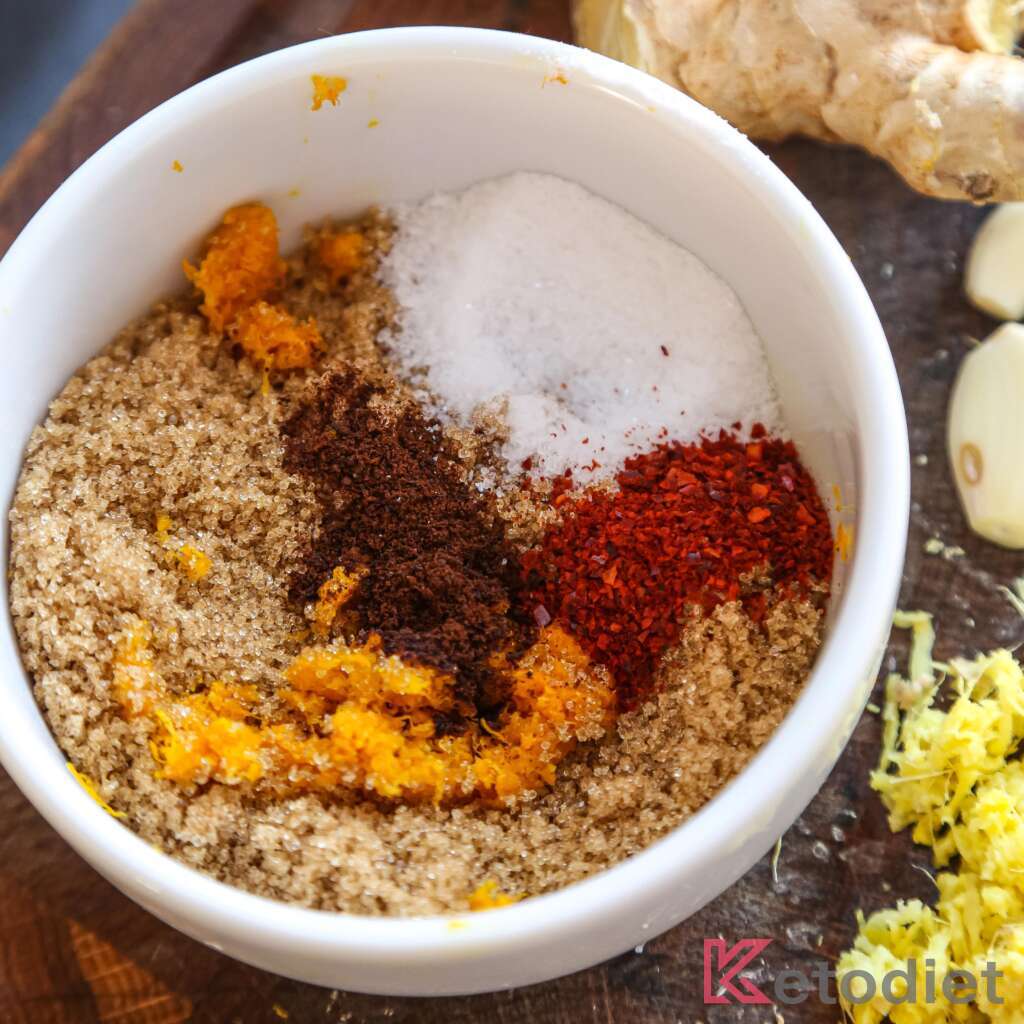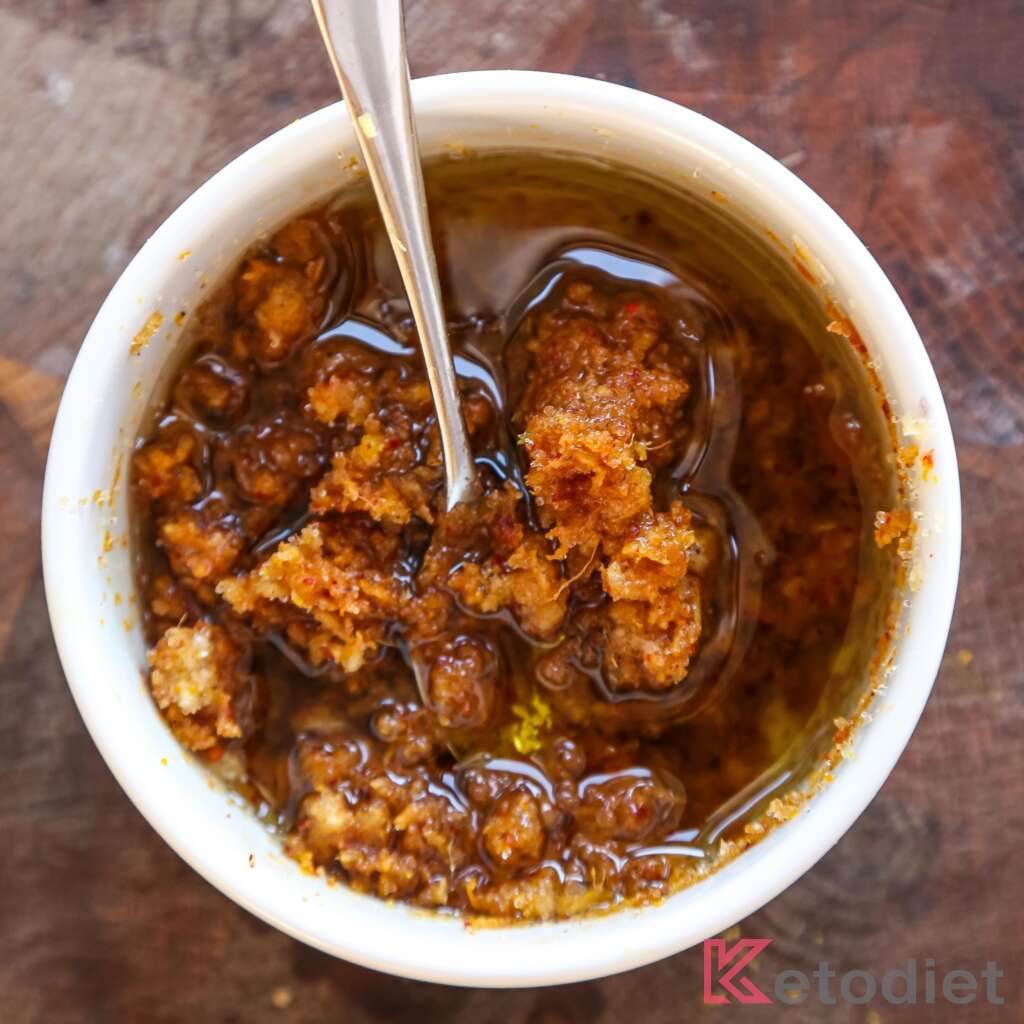 Marinate the Pork. Lay your pork loin roast on a clean surface and then rub the marinating paste all over it. Make sure to coat the pork evenly for the best flavor infusion.
Wrap and Chill. Once coated, wrap the pork loin tightly in plastic wrap. Then, place it in a roasting pan and let it sit in the refrigerator overnight. This allows the pork to fully absorb the flavors of the marinating paste.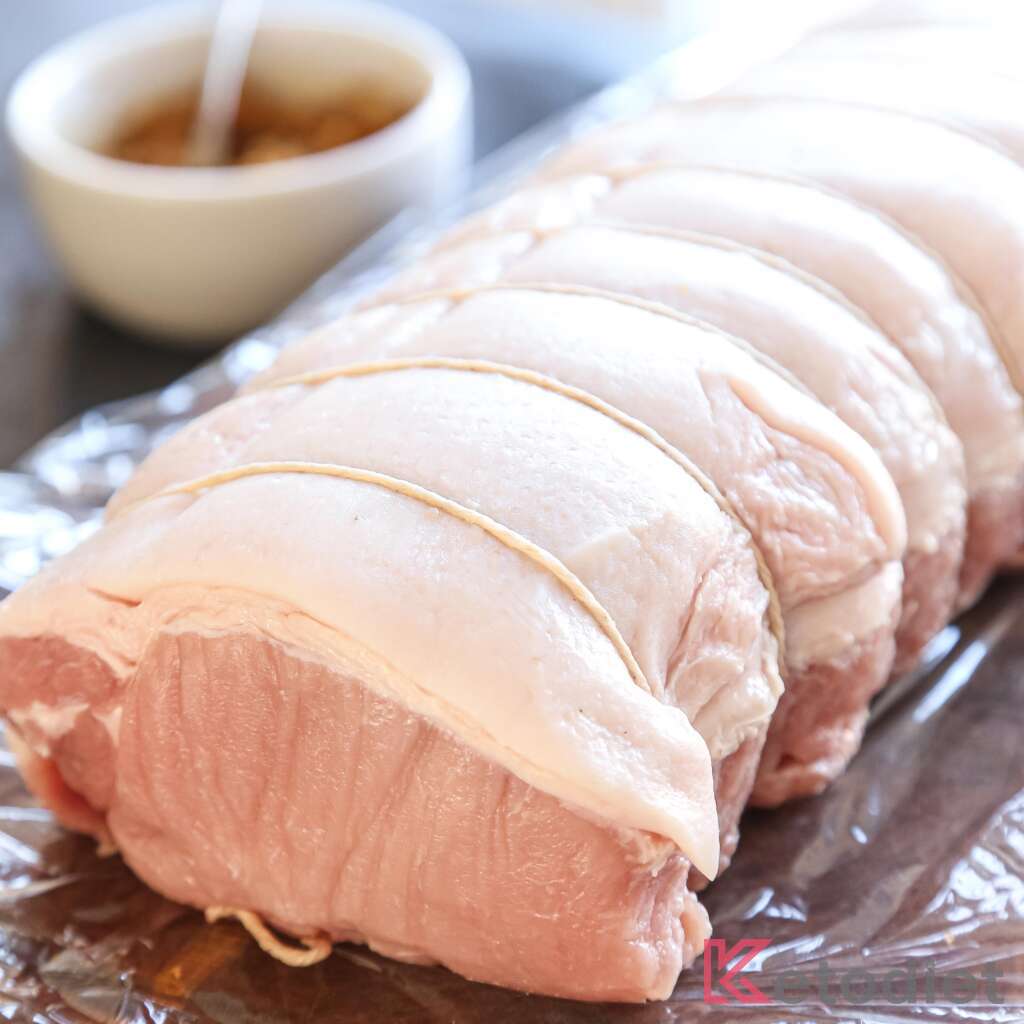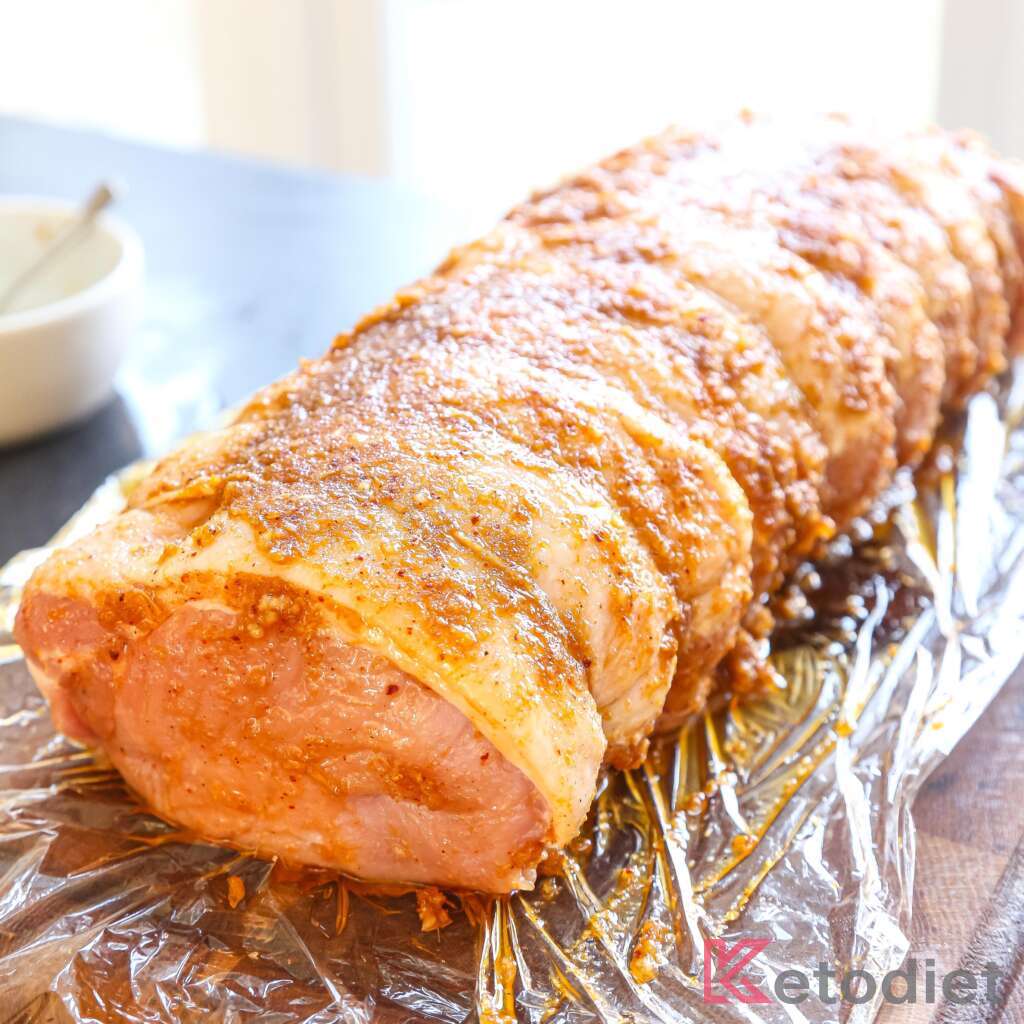 Preheat and Roast. Preheat your oven to 400°F (200°C) fan assisted, or 425°F (220°C) conventional. Take the pork out of the refrigerator and let it sit at room temperature for about 30-60 minutes before roasting. This step ensures even cooking.
Initial High Heat Roasting. Place the pork loin in the oven and roast at the high temperature for 15 minutes. This high heat will start the caramelization process and also give the pork a beautiful crust.
Lower Heat and Continue Roasting. After 15 minutes, reduce the oven temperature to 320°F (160°C) fan assisted), or 355°F (180°C) conventional. Continue roasting the pork for approximately 2 hours, or until an instant-read thermometer inserted into the thickest part of the meat reads 135-140°F (57-60°C).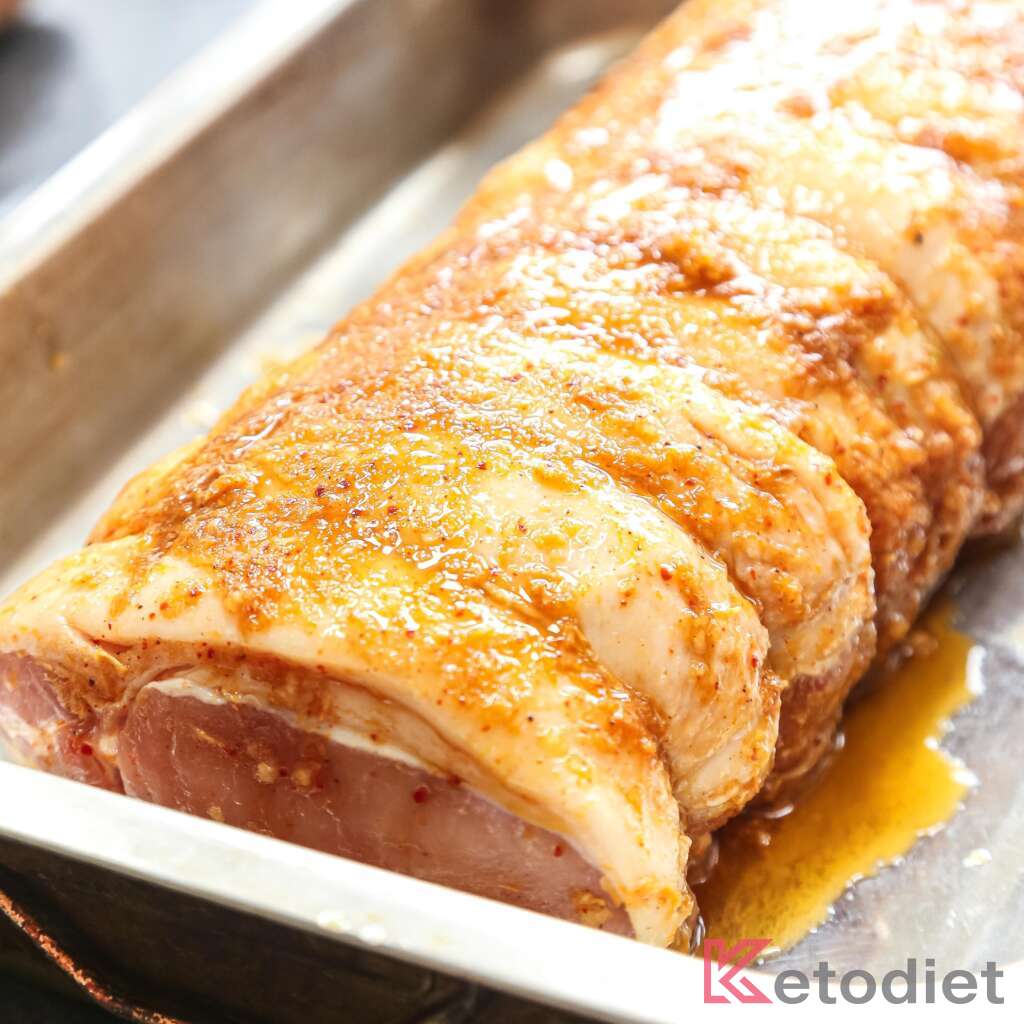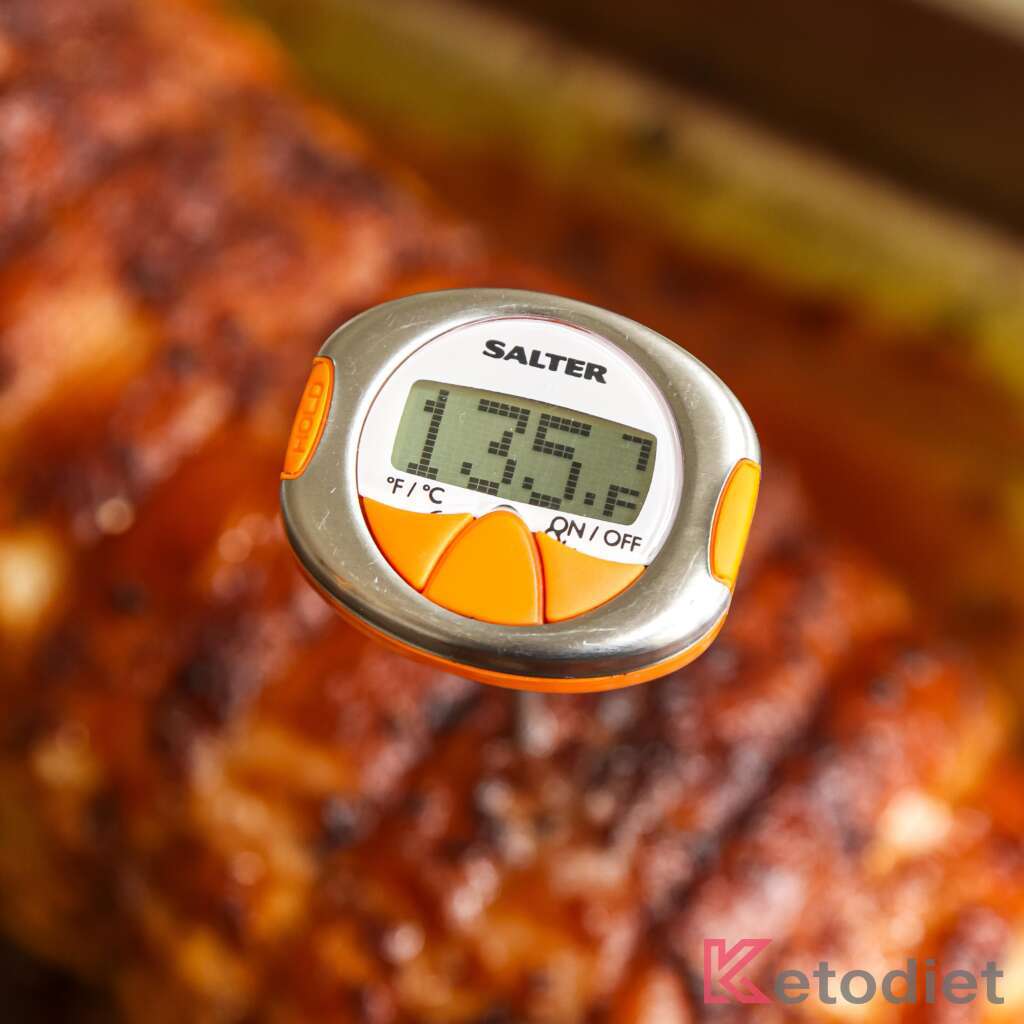 Rest and Serve. Once cooked, remove the pork from the oven and let it rest for about 15 minutes. This rest period allows the juices to redistribute, making the meat more tender and flavorful. Slice and serve.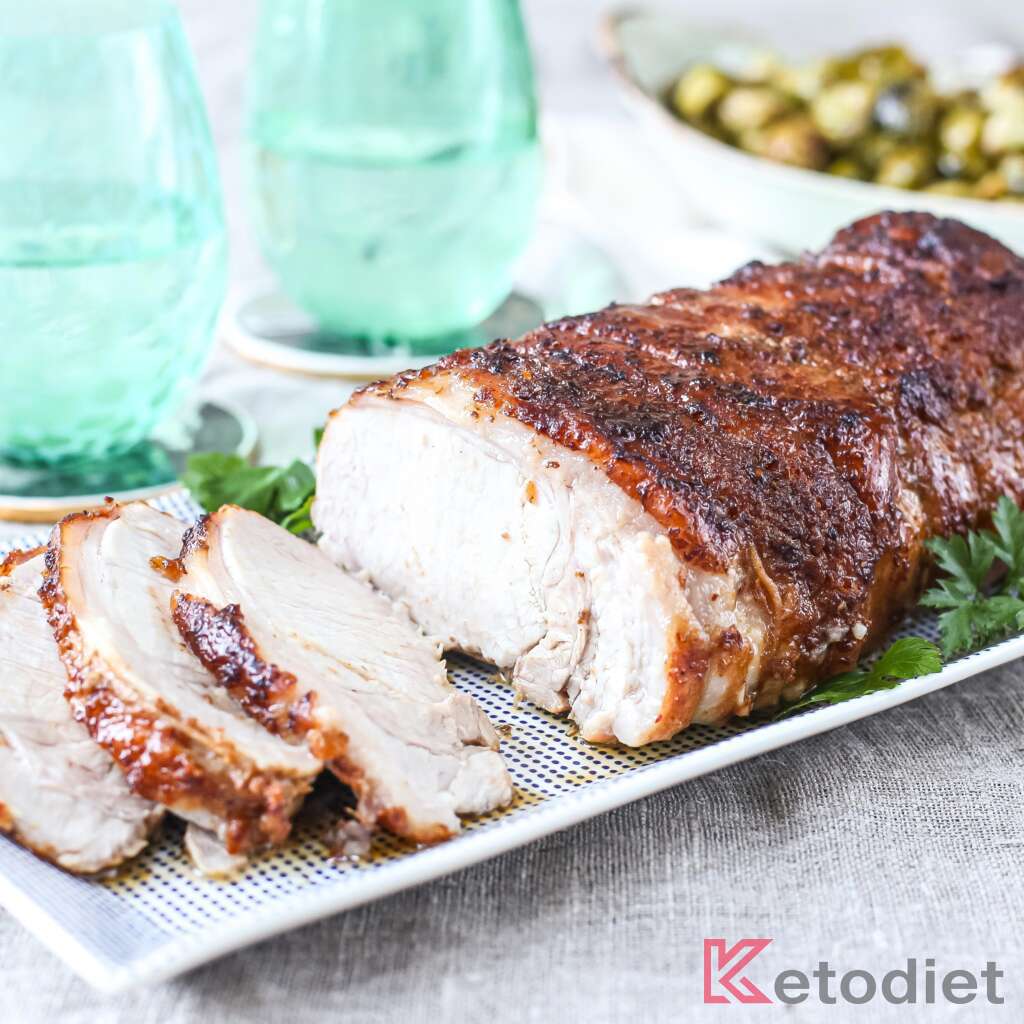 Tips for Best Pork Roast for Holidays
Creating the perfect Ginger Spiced Pork Roast for your holiday festivities is easier than you might think. Here are some top tips to ensure success:
Choose the Right Cut: Selecting a high-quality pork loin roast is crucial. Look for one with a bit of marbling for the best flavor and tenderness. If you're using a different cut, like pork shoulder or tenderloin, remember that cooking times will vary.
Marinate Overnight: For the most flavorful roast, it's essential to marinate it overnight. This allows the spices and aromatics to deeply infuse the meat, elevating the overall taste.
Let the Meat Rest Before and After Cooking: Allowing the pork to sit at room temperature for 30-60 minutes before roasting ensures even cooking. Similarly, resting it for about 15 minutes after cooking lets the juices redistribute, making each slice juicier and more flavorful.
Monitor the Temperature: Using an instant-read thermometer is key to avoiding overcooking. Remember, the pork is done when it reaches an internal temperature of 135-140°F (57-60°C).
Pair with Complementary Sides: To complete your festive meal, pair the pork roast with low-carb sides, or non keto options like roast potatoes.
Storage Instructions
How long will the pork roast last in the fridge?
Properly stored in an airtight container, the pork roast will last up to 4 days in the refrigerator. Make sure it cools to room temperature before storing.
Can I freeze this pork roast?
Yes, you can freeze the pork roast. Wrap it tightly in freezer-safe wrap or place it in a freezer bag. It can be kept frozen for up to 3 months. For the best quality, thaw it in the refrigerator overnight before reheating.
What's the best way to reheat the pork roast?
To retain the moisture and flavor, reheat the pork roast gently in the oven. Preheat your oven to 150°C (300°F) and place the roast in an oven-safe dish with a bit of broth or water. Cover it with foil and heat until it's warmed through, about 20-30 minutes.
Can I use the leftovers in other dishes?
Absolutely! Leftover pork roast is versatile and can be added to salads, sandwiches, and also stirred into soups or stews for a flavorful twist.
How To Serve Ginger Spiced Pork Roast
Serving this aromatic and flavorful Ginger Spiced Pork Roast for Holidays is all about complementing its rich flavors and making your holiday meal a memorable one. Here's how to do it right:
As the Main Attraction: Let the pork roast take center stage on your dining table. Slice it neatly and arrange the slices on a platter, and then garnish with fresh herbs like rosemary or thyme for an added touch of elegance.
Pair with Low-Carb Sides: Balance the richness of the pork with light, low-carb sides. Some great options include Roasted Brussels Sprouts, Cauliflower Mash, or a fresh green salad.
Don't Forget the Sauce: A good sauce can elevate your pork roast, so consider serving it with a homemade grain-free gravy or a tangy mustard sauce to add an extra layer of flavor.
Wine Pairing: If you enjoy wine, a medium-bodied red like Pinot Noir or a slightly acidic white like Sauvignon Blanc can complement the pork roast beautifully.
For a Festive Touch: Add some holiday cheer with decorative elements like candles, seasonal flowers, or holiday-themed napkins. These small details can make your meal even more special.
Tools For Ginger Spiced Pork Roast
Meat Thermometer: A crucial tool to ensure your pork roast is cooked to perfection. An instant-read thermometer is ideal for checking the internal temperature, aiming for that perfect 135-140°F (57-60°C) range.
Roasting Pan: Essential for cooking the pork evenly and capturing any delicious drippings for gravy.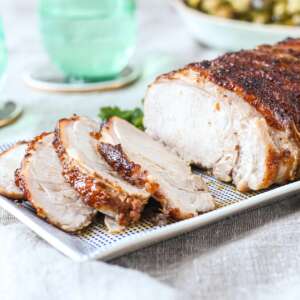 Ginger Spiced Pork Roast
Get ready for rave reviews with this Ginger Spiced Pork Roast! It's a low-carb hit with a zesty ginger, garlic, and orange glaze. Super easy for your holiday feasts, perfect for Thanksgiving, Christmas and New Year's!
Print
Pin
Rate
Ingredients
1

large pork loin roast (4.4 lbs)

4

cloves

garlic

(minced)

1

tbsp

freshly grated ginger

2

tsp

fresh orange zest

(organic)

4

tbsp

Allulose

(or brown sugar substitute)

1

tsp

blackstrap molasses

½

tsp

red chili flakes

¼

tsp

ground cloves

¼

tsp

ground black pepper

1 ½

tsp

sea salt

4

tbsp

ghee

(melted, or lard or olive oil)
Instructions
In a bowl, combine minced garlic, freshly grated ginger, organic orange zest, Allulose (or Allulose mixed with blackstrap molasses), red chili flakes, ground cloves, ground black pepper, and sea salt. Mix well.

Stir in melted ghee (or other cooking fat) until smooth.

Evenly rub the paste over the pork loin roast, then wrap it in plastic wrap. Refrigerate overnight.

Set your oven to

400

°F

(

200

°C

), or

425

°F

(

220

°C

). Remove the pork from the refrigerator and let it sit at room temperature for

30-60 minutes

.

Place the pork in the preheated oven for

15 minutes

, then lower the temperature to

320

°F

(

160

°C

), or

355

°F

(

180

°C

). Continue roasting for about 2 hours or until the internal temperature reaches

135-140

°F

(

57-60

°C

).

Let the pork rest for 15 minutes after removing it from the oven. Slice and serve with your preferred sides.
Nutrition
Calories:
457
kcal
Net Carbs:
1.3
g
Carbohydrates:
1.5
g
Protein:
39.6
g
Fat:
31.2
g
Saturated Fat:
12.3
g
Sodium:
466
mg
Magnesium:
46
mg
Potassium:
765
mg
Fiber:
0.2
g
Sugar:
0.4
g
Notes
Serving Size: About 170 g (6 oz).
Marinating Time: For the best flavor, don't skip the overnight marinating. It makes a significant difference in the depth of flavor.
Slice Thinly for Serving: Thinly sliced pork roast presents beautifully and allows the flavors to shine in each bite.
Sides to Pair: roasted Brussels sprouts or cauliflower mash for low-carb, or roast potatoes for non keto.
Versatile Leftovers: Leftover pork roast can be repurposed in various dishes, from salads to sandwiches, making it a meal-prep friendly option.
Related Posts