Table of Contents
Craving a salad that fits perfectly into your low-carb or keto lifestyle? Look no further than our Easy Roasted Beetroot & Goat Cheese Salad. This dish is a delightful mix of the natural sweetness of beetroot and the creamy tang of goat's cheese, complemented by crunchy walnuts and a bold balsamic vinaigrette. It's low in carbs yet bursting with flavor, making it an excellent choice for those following a keto diet or anyone looking for a healthier meal option.
Now, you might wonder, "Aren't beetroots high in carbs?" While it's true that beetroots have more carbs than some other veggies, we use them judiciously in this recipe to keep the overall carb count in check. It's all about balance and flavor, and this salad delivers on both. So, let's get started on this easy, keto-friendly salad that's sure to be a hit, whether you're enjoying it as a hearty lunch or a vibrant side dish.
Why You'll Love This Roasted Beetroot & Goat Cheese Salad
Nutrient-Dense: Packed with vitamins and antioxidants.
Keto-Compatible: Low in carbs, great for keto diets.
Easy & Quick: Simple to prepare, ideal for any day.
Versatile: Suits as a main or a side dish.
Flavorful: Sweet beets meet creamy goat cheese.
Ingredients & Substitutions
Heads up: For exact measurements, see the recipe card below.
Making our Easy Roasted Beetroot & Goat Cheese Salad is straightforward, and you only need a handful of ingredients to bring this tasty dish to life. Here's what you'll need!
Salad
Beetroot: The star of the show. Fresh whole beetroots bring a sweet, earthy flavor that's essential for this salad.
Walnuts: For that perfect crunch and a nutty taste that complements the beets and cheese.
Goat's Cheese: Adds a creamy, tangy element that balances the sweetness of the beets.
Arugula (Rocket): Its peppery bite is the ideal green to pair with the other flavors.
Vinaigrette
Balsamic Vinegar: Its acidity and sweetness dress up the salad perfectly. Opt of non-aged balsamic vinegar for lower carbs.
Olive Oil: Always extra virgin. It helps to emulsify the dressing and adds a smooth, rich taste.
Low-Carb Sweetener: A touch of sweetness without the carbs. Allulose works best but other options can be used instead.
Dijon Mustard: Gives the vinaigrette a tangy, flavorful kick.
Salt: Just a pinch to enhance all the flavors.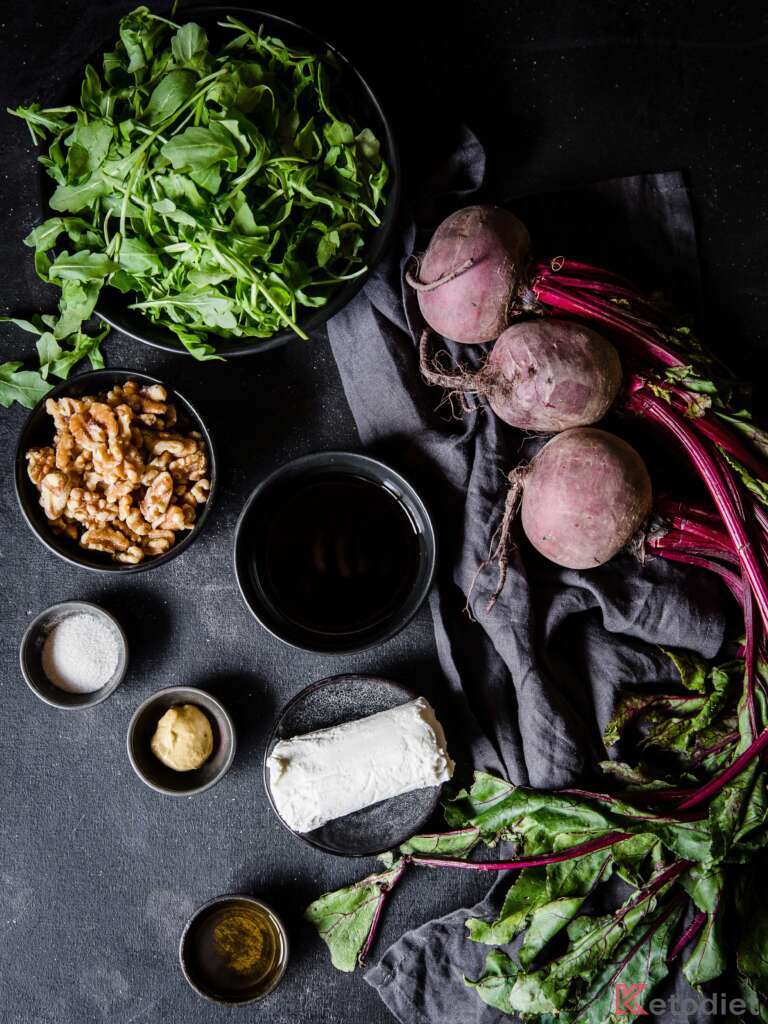 Can I use a different type of cheese instead of goat's cheese?
Definitely! If goat's cheese isn't your thing, or you just want to try something different, feta cheese is a great alternative. It offers a similar creamy texture with a bit of tang. For a milder taste, you might opt for mozzarella or burrata, both of which adds a lovely, soft texture to the salad.
What if I don't have fresh beetroots? Can I use pre-cooked beetroots?
Yes, you can use pre-cooked beetroots if fresh ones aren't available. They're convenient and save time, though the flavor may be slightly different. Just make sure they're plain beetroots without any added flavors or seasonings.
Are there alternatives to walnuts for the crunch?
Of course! If walnuts aren't to your liking, try pecans or hazelnuts. If you have a nut allergy, pumpkin seeds or sunflower seeds make excellent substitutes. They'll still give you that satisfying crunch and add their own unique taste to the salad.
How To Make Roasted Beetroot & Goat Cheese Salad
Roast the Beetroot. Preheat your oven to 355°F (180°C) fan assisted, or 400°F (200°C) conventional. Begin by washing the beetroot thoroughly. Wrap each beetroot individually in aluminium foil and place them on a baking tray. Roast in the oven for about 45 minutes. You'll know they're done when a knife slides easily into the center. Once roasted, let them cool until they're comfortable to handle.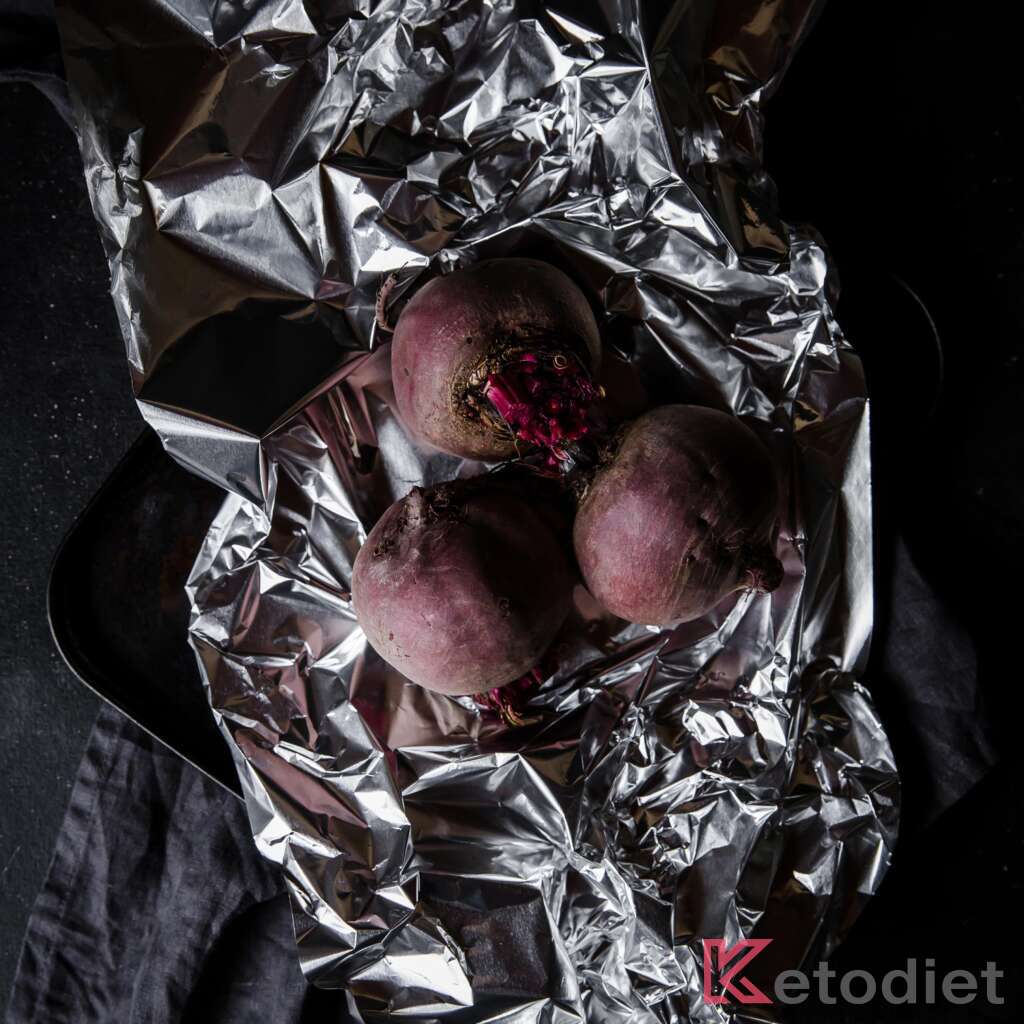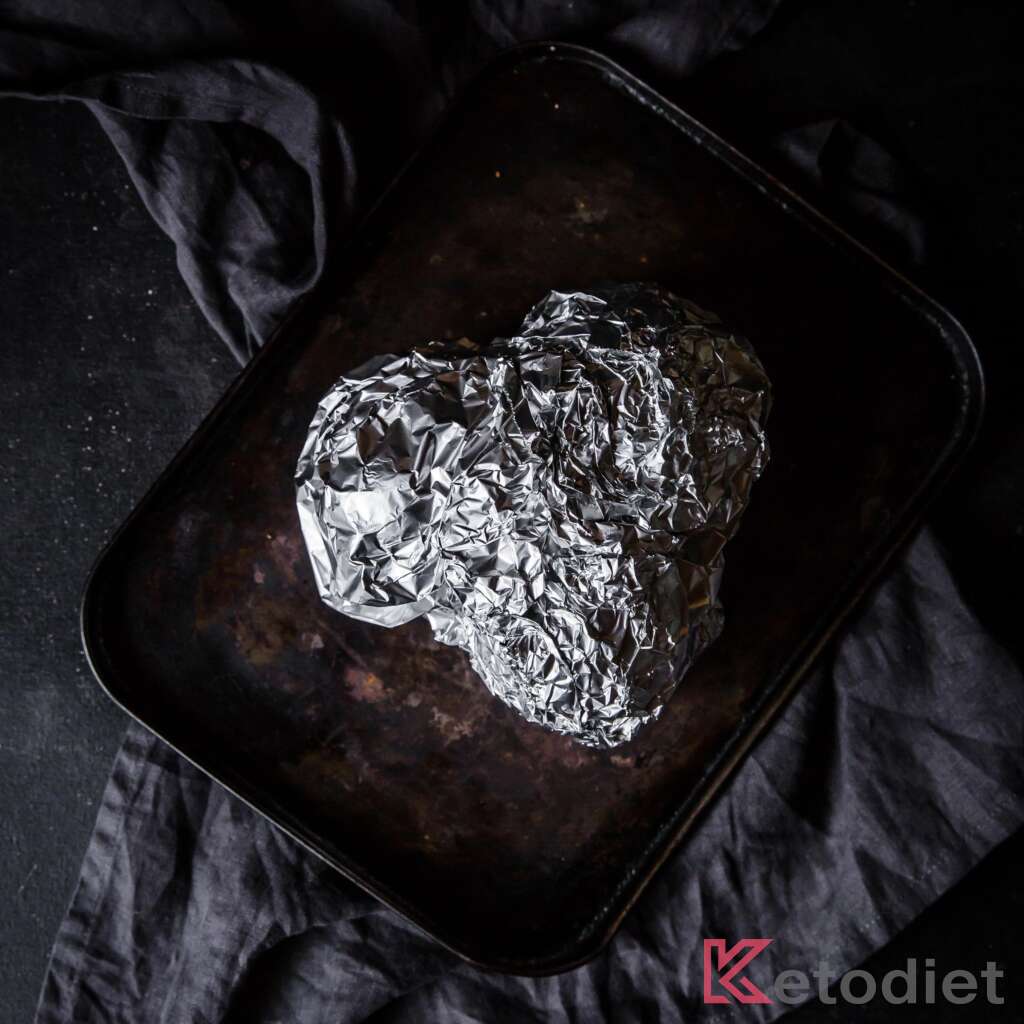 Prepare the Dressing. While the beetroot is roasting, it's time to make the dressing. Combine 4 tablespoons of balsamic vinegar, 2 tablespoons of extra virgin olive oil, 1 teaspoon of confectioner's Swerve or Erythritol, 1 teaspoon of Dijon mustard, and a pinch of salt in a jar. Close the lid and shake well until everything is well mixed.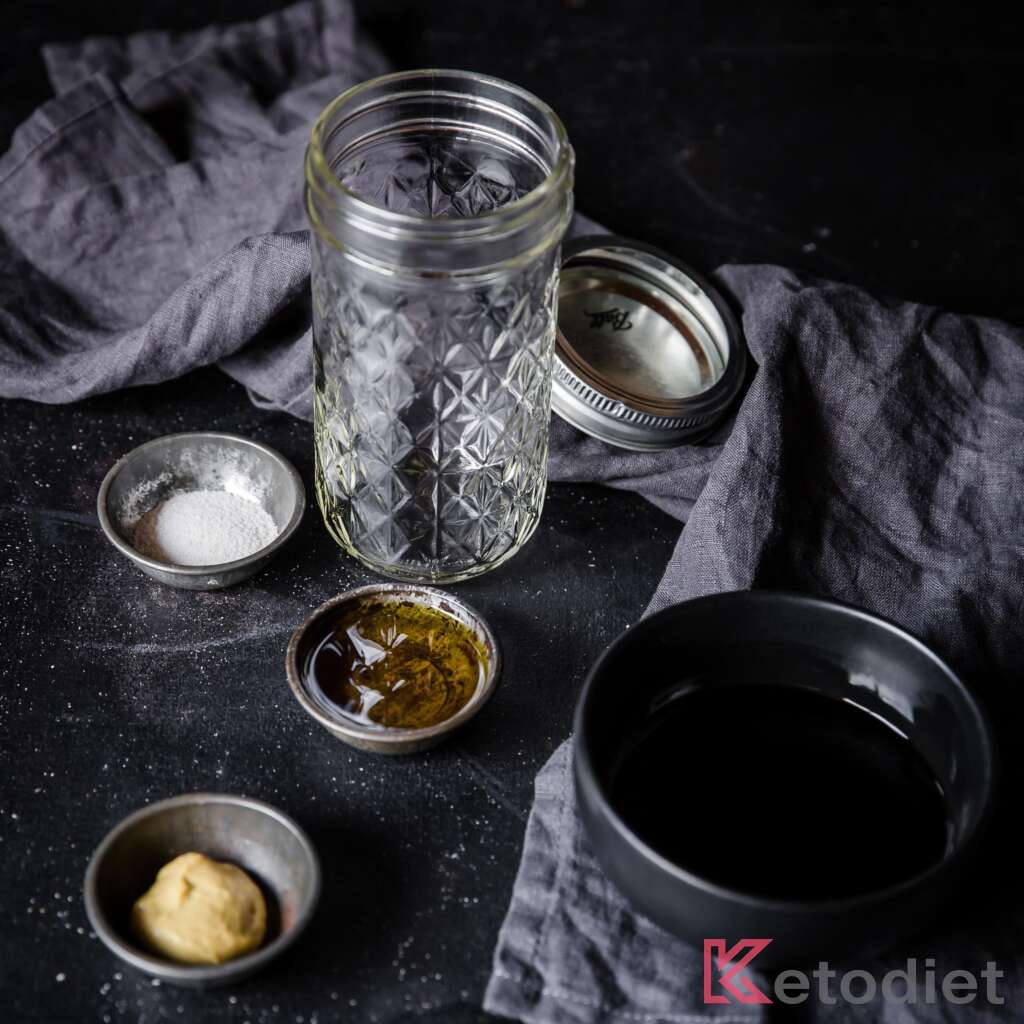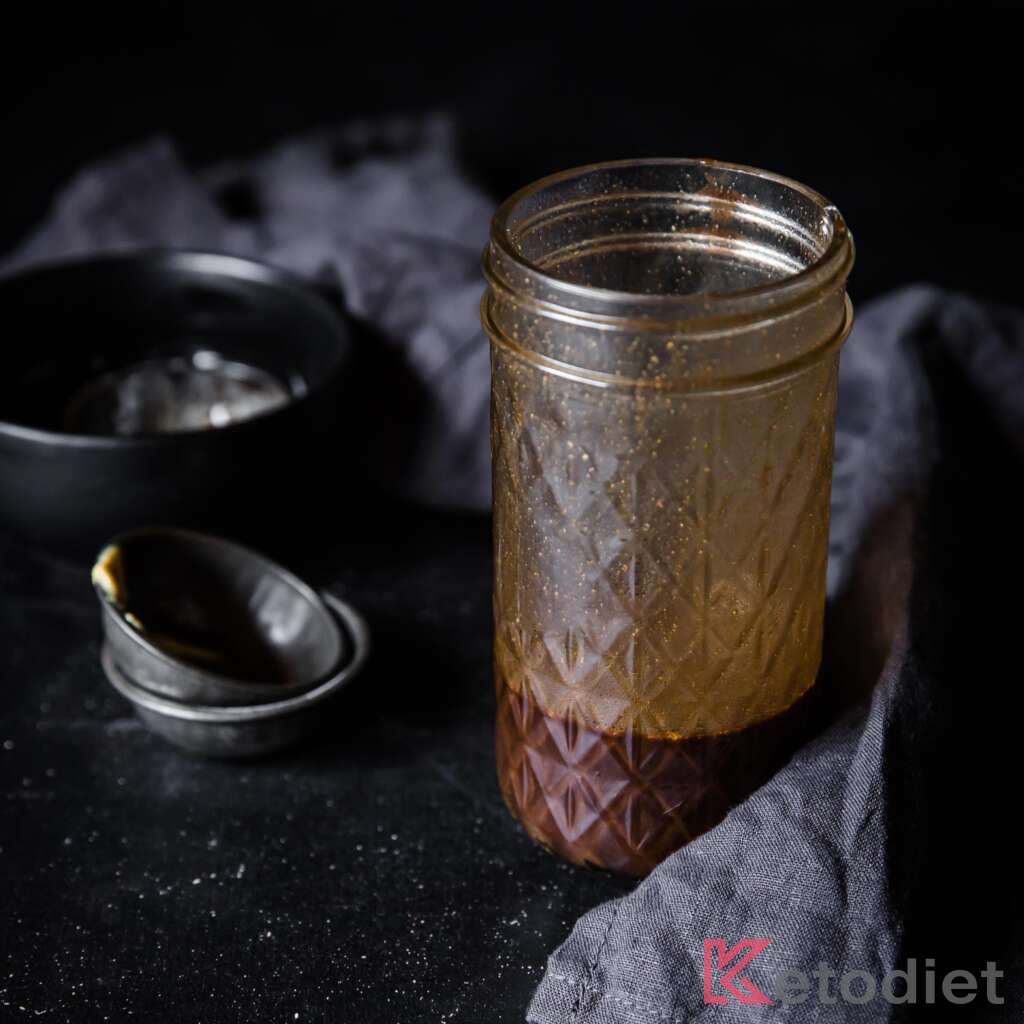 Peel and Slice the Beetroots. Once the beetroots are cool enough, peel off the skins (wearing gloves can help avoid stained hands) and cut them into wedges.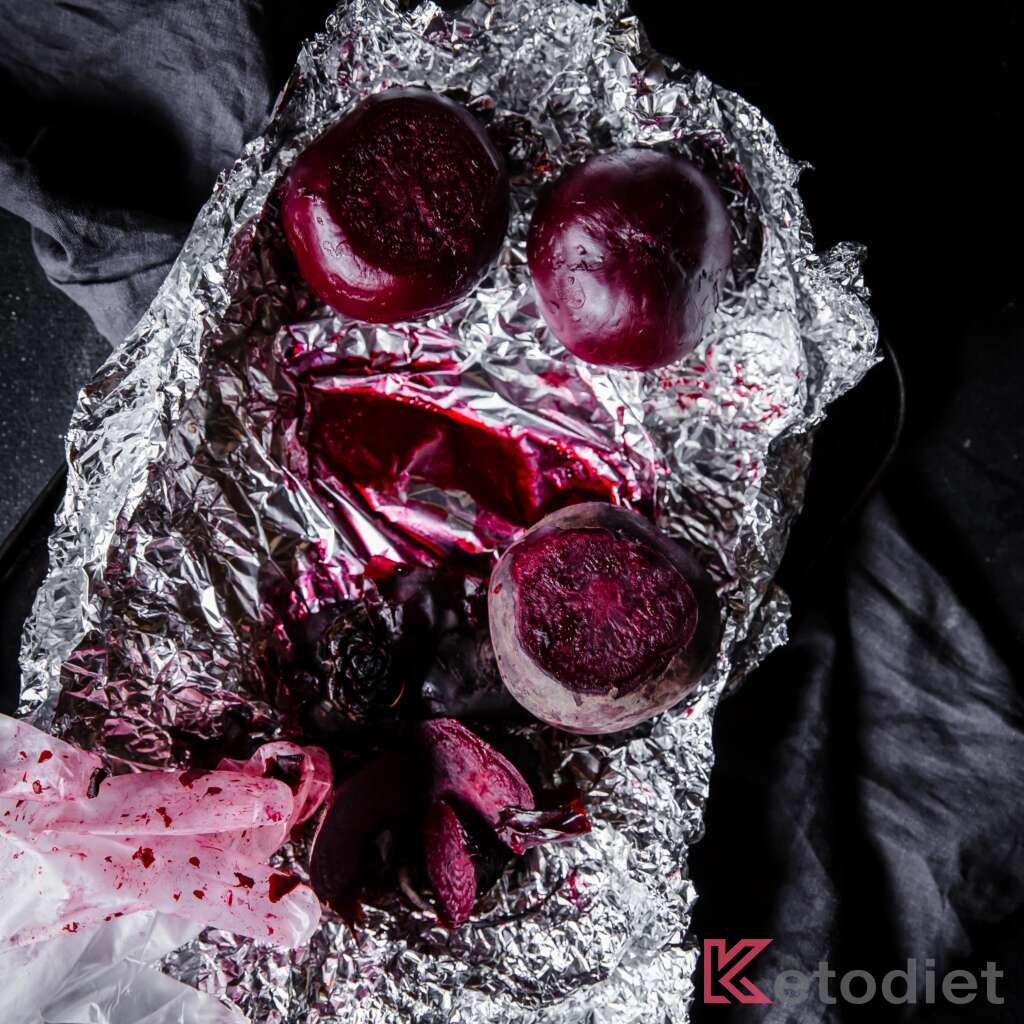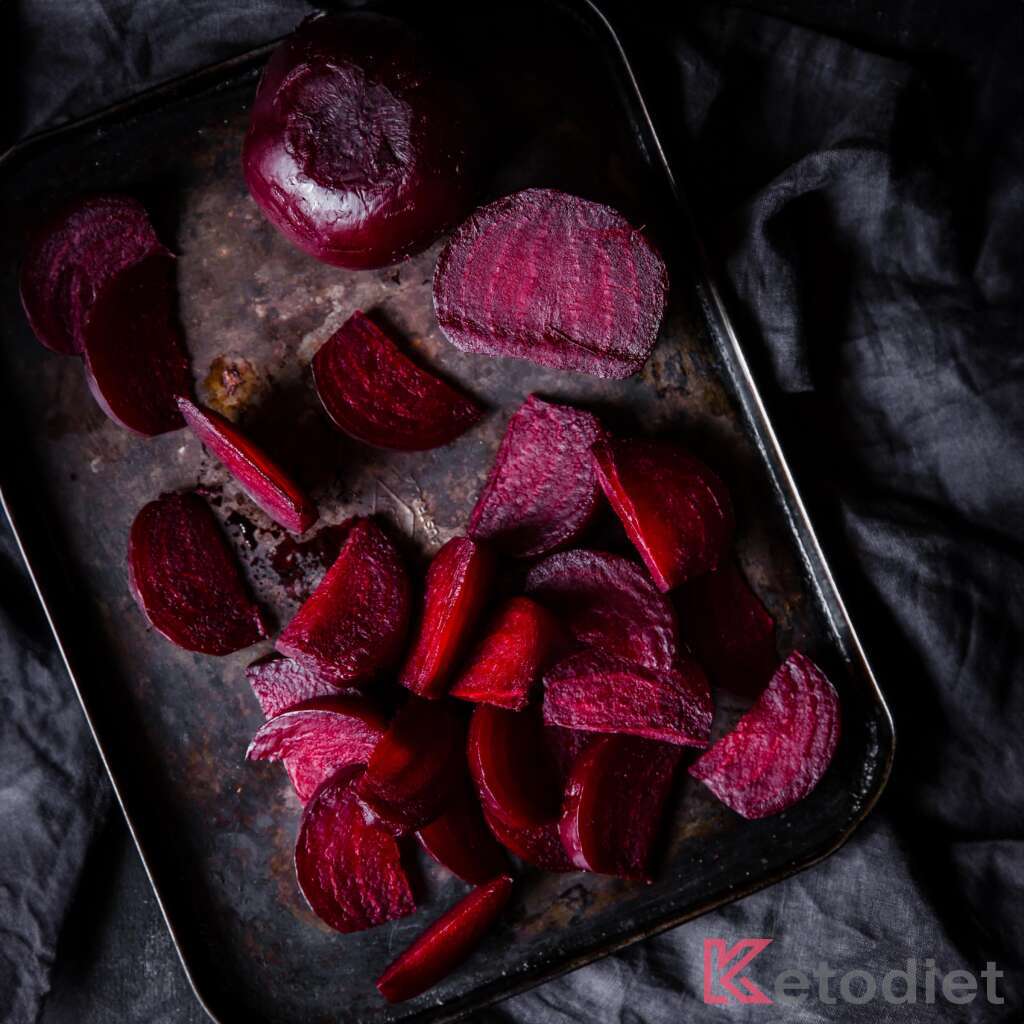 Assemble the Salad Take a large serving bowl and add the arugula (rocket). Add the beetroot wedges to the bowl with arugula. Toss some of the dressing over the greens and beetroot. Then, sprinkle the chopped walnuts on top. Tear the goat's cheese into small pieces and scatter them over the salad. Drizzle a little more dressing for an extra zing.
Serve. Your salad is now ready to be served! It's best enjoyed fresh, but if you're preparing in advance, assemble the salad just before serving to keep the beetroot from coloring the other ingredients.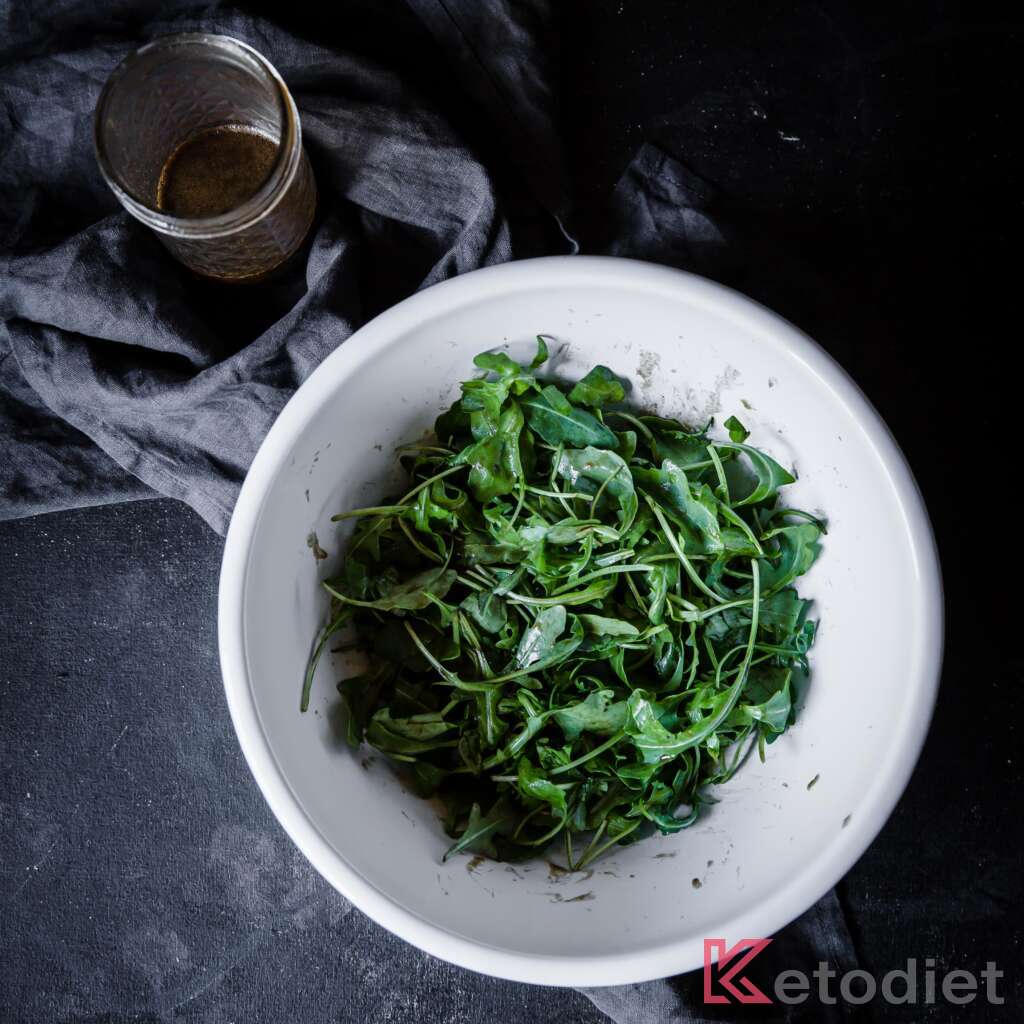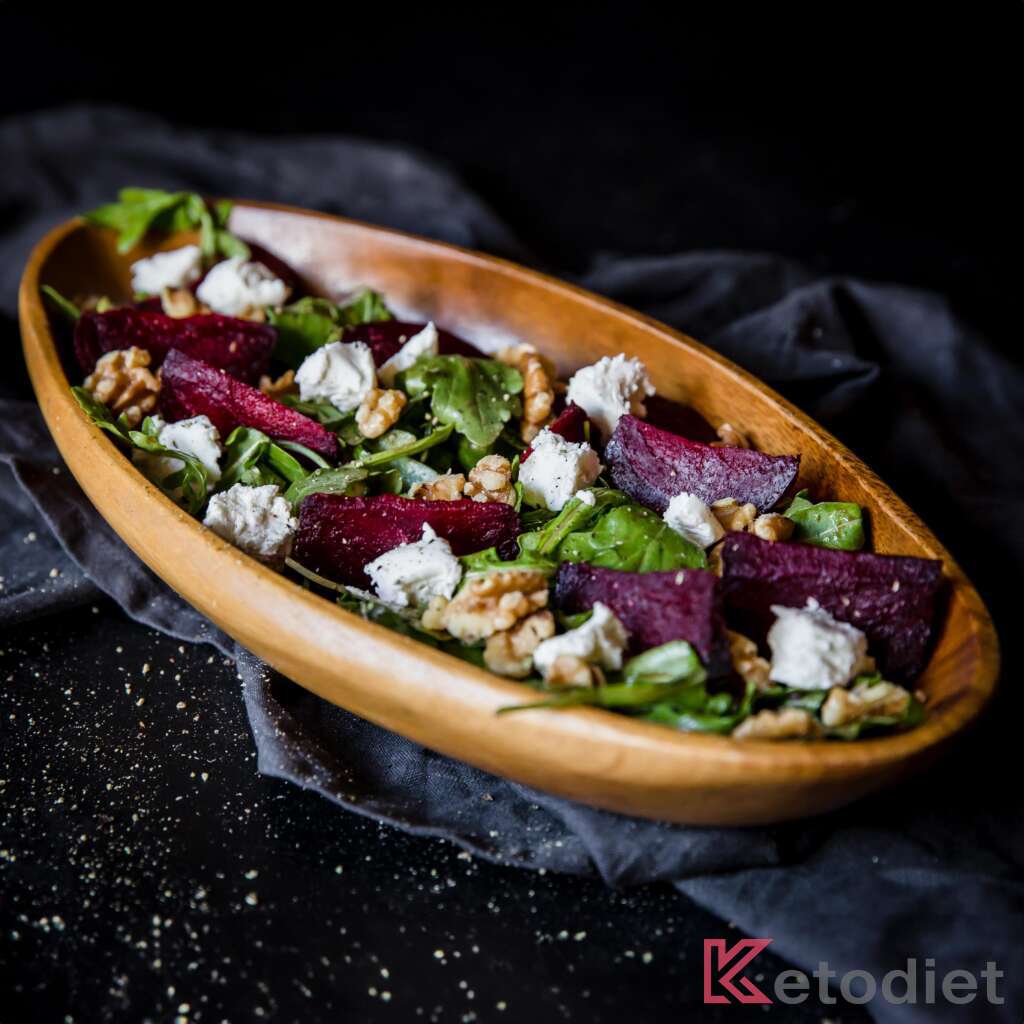 Tips for Best Roasted Beetroot & Goat Cheese Salad
Roasting Beetroot: Roasting beetroot brings out its natural sweetness. Ensure your oven is properly preheated and give the beets enough time to become tender. The key is to roast them until they're just right—not too hard, not too mushy.
Balancing the Dressing: The dressing is a crucial part of this salad. Taste as you go and adjust the ingredients to your liking. If you prefer a tangier flavor, add a bit more vinegar; for more sweetness, a slight increase in sweetener does the trick.
Storage Instructions
How long will the salad last in the fridge?
The assembled salad can be stored, covered, in the refrigerator for up to 3 days. However, for the best taste and texture, it's recommended to consume it fresh.
Can I prepare the components in advance?
Yes, you can! The roasted beetroot, once cooled, can be stored in an airtight container in the fridge for up to a week. The dressing can also be made ahead and kept refrigerated in a sealed jar for a similar duration. Just assemble the salad when you're ready to serve.
Is Beetroot Keto?
Beetroot can fit into a keto diet in moderation. In our salad, we use it carefully to keep carbs low. It's about portion control—enjoy beetroot's benefits and taste without overdoing it. When deciding which foods to include in your diet, you simply need to look beyond the labels.
Is Balsamic Vinegar Keto?
Regular balsamic vinegar is keto-friendly in small amounts, with about 4-6 grams of carbs per tablespoon. If using aged balsamic vinegar, which has more sugar, try limiting it to one tablespoon to keep carbs in this recipe in check.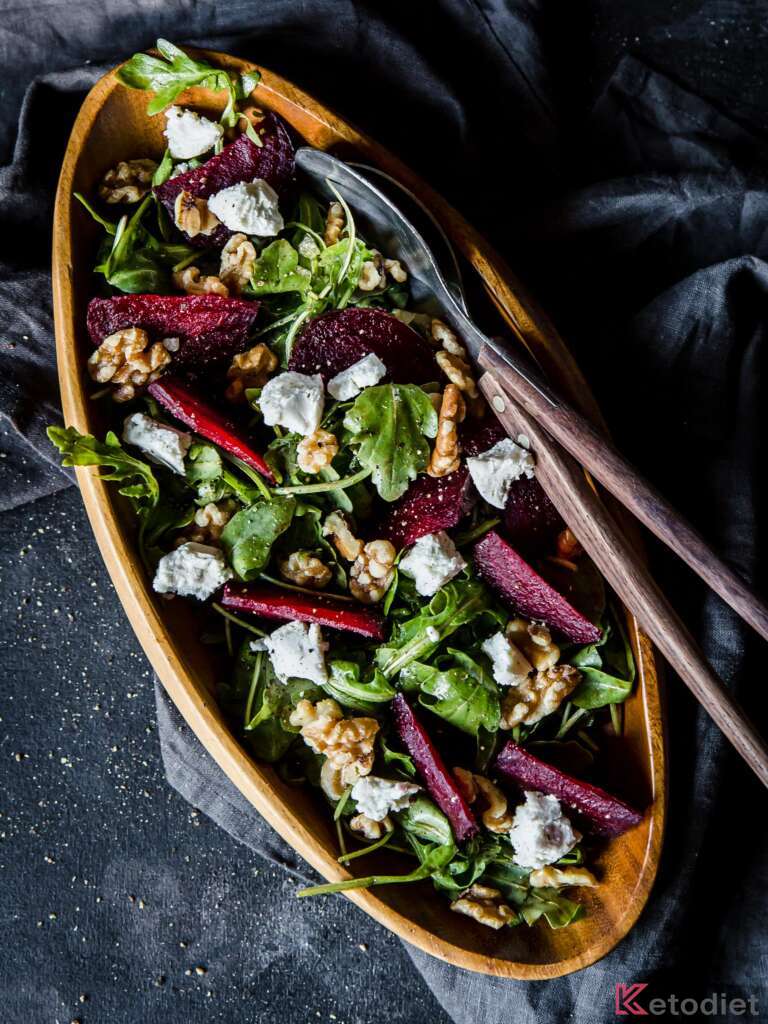 How to Serve Roasted Beetroot & Goat Cheese Salad
This versatile salad can be enjoyed in several delightful ways, making it a perfect fit for various meal plans:
Light Dinner Option: Serve it as a light yet satisfying main dish, especially if you're following a low-carb diet. It's filling enough to be a meal on its own, thanks to the hearty beets and protein-rich goat's cheese. For a main course you'll need to double the serving size.
Pair with Proteins: This salad pairs beautifully with grilled chicken, fish, or steak. The freshness of the salad complements heavier protein dishes, making it a balanced meal option.
Perfect Side Dish: It's an excellent side for a larger spread, especially during gatherings or family dinners. Its vibrant colors and flavors can liven up any table. Try with our Roast Turkey or Roast Pork for a delicious festive dinner option.
Add it to a Buffet: If you're hosting a buffet-style meal, this salad adds variety and a healthy option for guests looking for something lighter yet flavorful.
Lunch Boxes: For a quick, nutritious lunch, pack this salad in your lunch box. It's easy to transport and remains delicious even when chilled.
Tools for Roasted Beetroot & Goat Cheese Salad
Aluminium Foil: Used for wrapping the beetroots before roasting. This helps in cooking them evenly and makes for an easier cleanup.
Vegetable Peeler or Gloves: Useful for peeling the roasted beetroot. Gloves can prevent your hands from staining.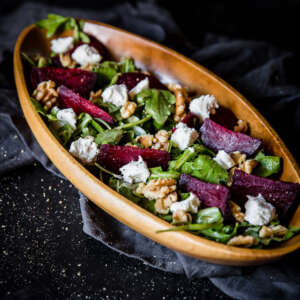 Roasted Beetroot & Goat Cheese Salad
Imagine biting into sweet, roasted beetroot, creamy goat's cheese, and crunchy walnuts, all tied together with a zesty homemade balsamic vinaigrette. This salad isn't just a treat for your taste buds; it's a feast for your eyes too. Perfect for a quick side dish or a light main, it's super easy to whip up and a hit for anyone looking to add something fresh and flavorful to their meal, especially if you're keeping an eye on those carbs.
Print
Pin
Rate
Ingredients
Salad
3

whole beetroots

(medium)

1

cup

chopped walnuts

1

pack

soft goat's cheese (7 oz)

(or feta)

5

cups

arugula

(rocket)
Balsamic Vinaigrette
4

tbsp

balsamic vinegar

(avoid sweet aged types)

2

tbsp

extra virgin olive oil

1

tsp

granulated or powdered low-carb sweetener

(such as Allulose or Swerve)

1

tsp

Dijon mustard

pinch

of salt
Instructions
Preheat oven to

355

°F

(

180

°C

), or

400

°F

(

200

°C

).

Wash the beetroot and then wrap in aluminium foil. Place it on a baking tray and bake for about

45 minutes

. The beetroot is done when a knife slides easily into the centre.

While the beetroot is roasting, place all of the ingredients for the dressing into a jar. Shake until well combined.

Remove beetroot from oven and let cool until you are able to handle them.

While the beetroot is still warm (you don't want it cold), use your fingers to slide the skins off. Make sure to wear protective gloves to avoid staining.

Cut the beetroot into wedges and place aside. Place the arugula in a serving bowl and toss some dressing through. Add the beetroot wedges and then sprinkle with walnuts.

Finish off by placing torn pieces of goat's cheese around the dish and sprinkling with a touch more dressing.
Nutrition
Serving:
115
g
Calories:
285
kcal
Net Carbs:
6.3
g
Carbohydrates:
8.9
g
Protein:
10.1
g
Fat:
24.4
g
Saturated Fat:
6.7
g
Sodium:
226
mg
Magnesium:
51
mg
Potassium:
274
mg
Fiber:
2.6
g
Sugar:
5.1
g
Notes
Serving Size: About 4 oz (115 g) as a side dish or a starter, or double the amount for a light main course.
Storage: Store the assembled, covered, in the refrigerator for up to 3 days. The individual components can be stored in the fridge for a week before using. 
Serving Suggestions: Try with our Roast Turkey or Roast Pork for the ultimate festive dinner option.
Related Posts