Table of Contents
This cozy low-carb beef and vegetable stew is perfect for a rainy day. We've got braising beef chunks cooked with tomatoes, aromatics, and kohlrabi until they're fall-apart tender. It's an excellent option for batch cooking, meal prep, and freezing. Enjoy this rich, creamy, and protein-packed dish with cauliflower rice, additional kohlrabi, or simply by itself.
Why You'll Love This Stew
Ultimate Comfort Food: It's the ultimate comfort dish, warming and satisfying.
Low-Carb: Substitutes like kohlrabi keep it low in carbs.
Freezer Ready: It's perfect for make-ahead meals, easy to freeze and reheat.
Nutrient-Packed: Offers a healthy dose of protein and vitamins.
Adaptable: Pairs well with various sides, fitting different meal plans.
Ingredients & Substitutions
Heads up: For exact measurements, see the recipe card below.
Making this meat stew is so easy! All you need is a few common ingredients:
Beef: Inexpensive meat cuts like brisket or braising steak are ideal.
Kohlrabi or turnips: A low-carb substitute for potatoes.
Onion: Red, white, or brown—all work great.
Cooking fat: Ghee or avocado oil are top choices; tallow, duck fat, or olive oil are also good.
Tomatoes: Canned or fresh, either works.
Spices, herbs, and seasoning: Allspice, Hungarian paprika, bay leaves, parsley, salt, and pepper.
Whipping cream: To add that satisfying creamy texture.
What can I use instead of kohlrabi?
Kohlrabi is a fantastic alternative to starchy potatoes. If kohlrabi isn't an option, you can use turnips, rutabaga (swede) or even cauliflower. Here are even more low-carb alternatives to potatoes.
How To Make Hearty Beef and Vegetable Stew
Step 1: Prep Beef. Cut beef into 2-inch pieces, season with salt and pepper, and set aside.
Step 2: Prep Veggies. Peel kohlrabi, slice into ½-inch pieces. Set aside.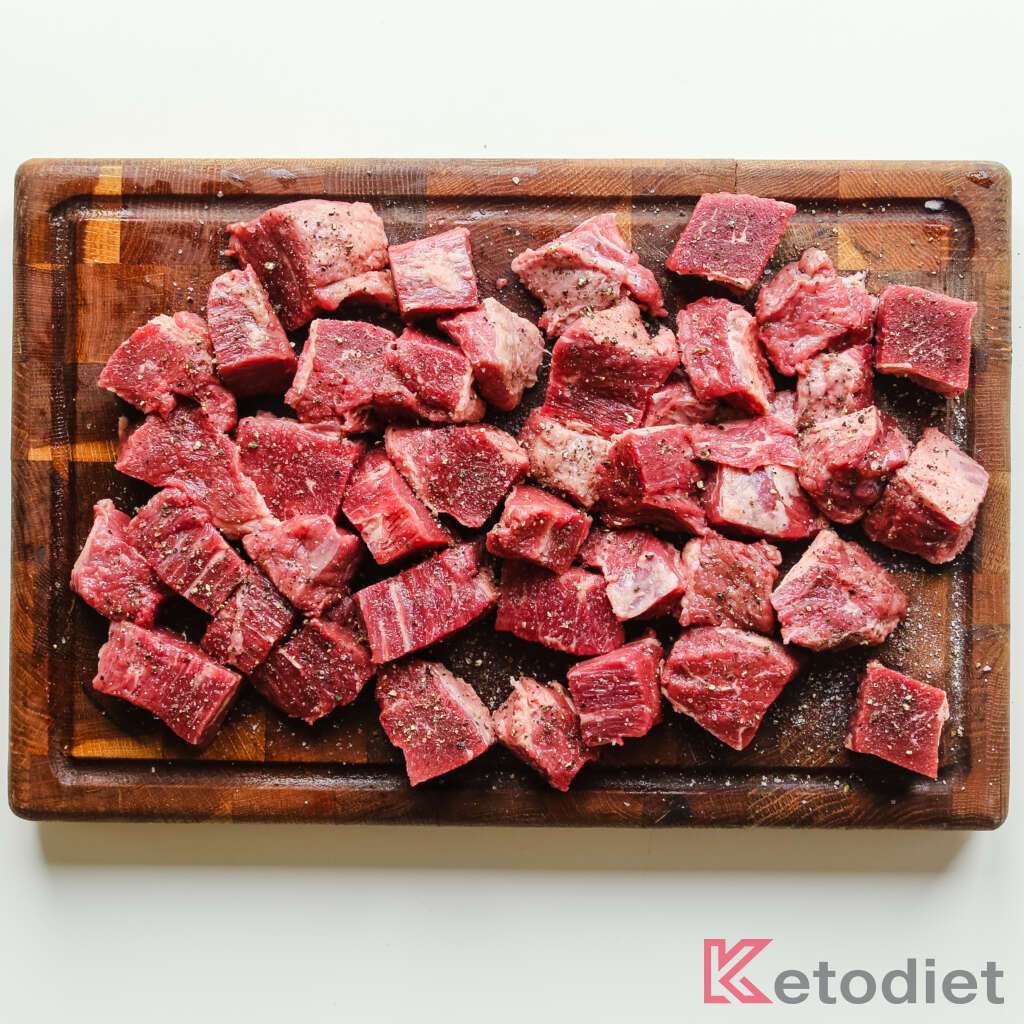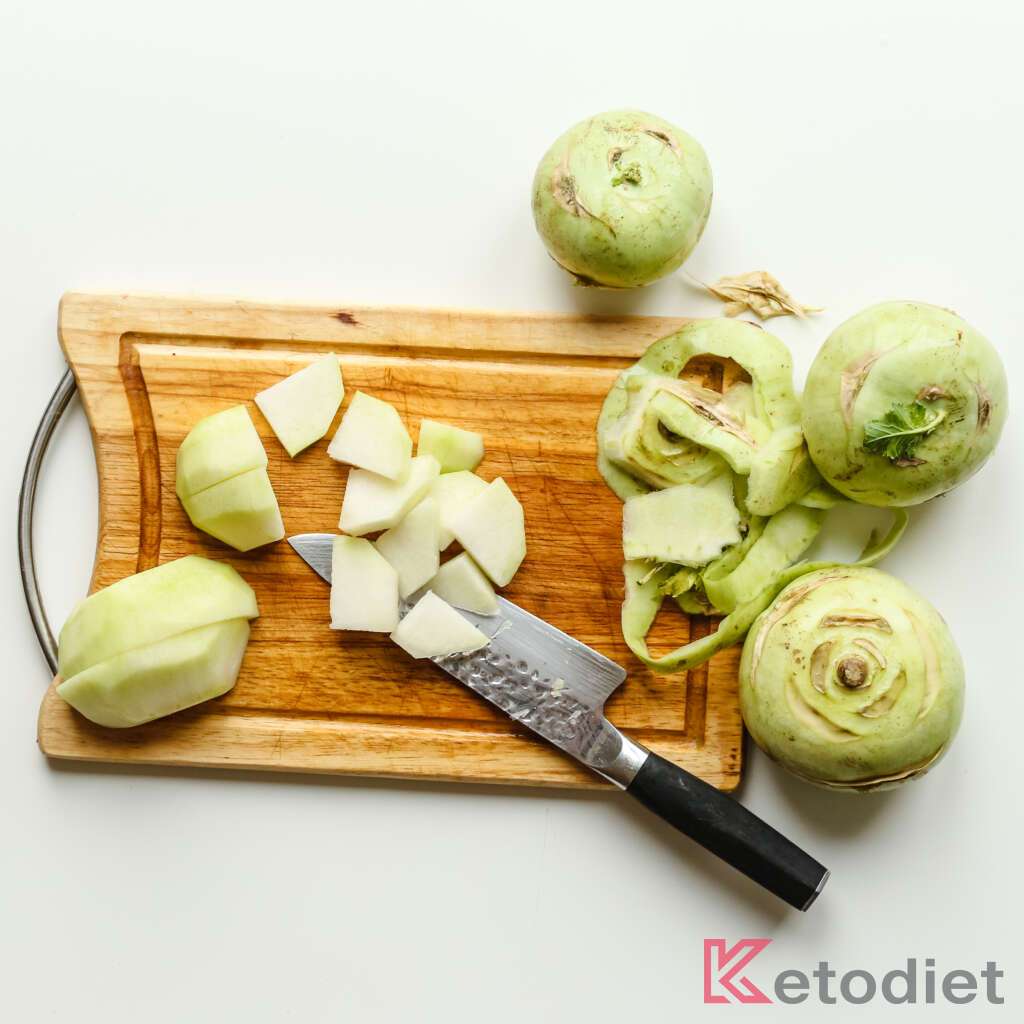 Step 3: Sauté Onion. With the Instant Pot on Sauté, add ghee and cook the diced onion until fragrant, about 3 minutes.
Step 4: Brown Beef. Add beef to the pot. Brown for 2-3 minutes.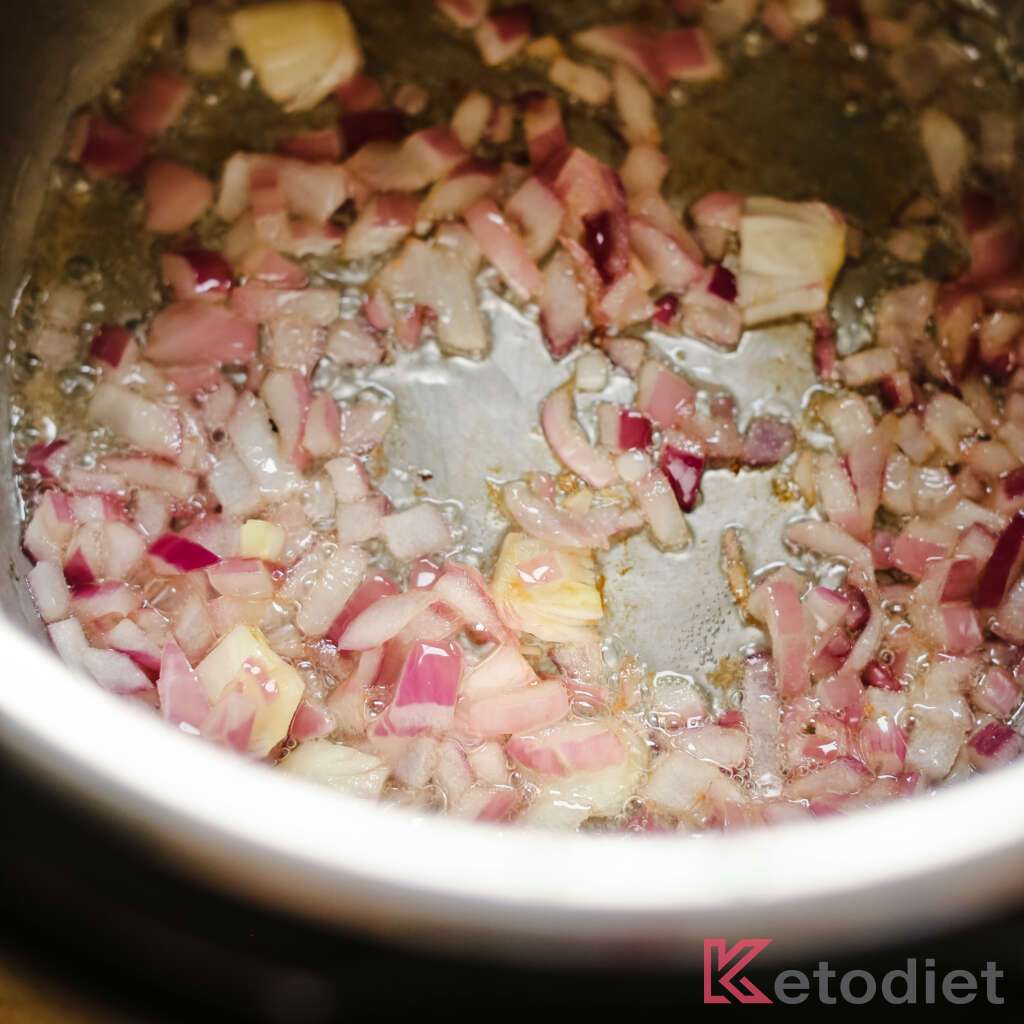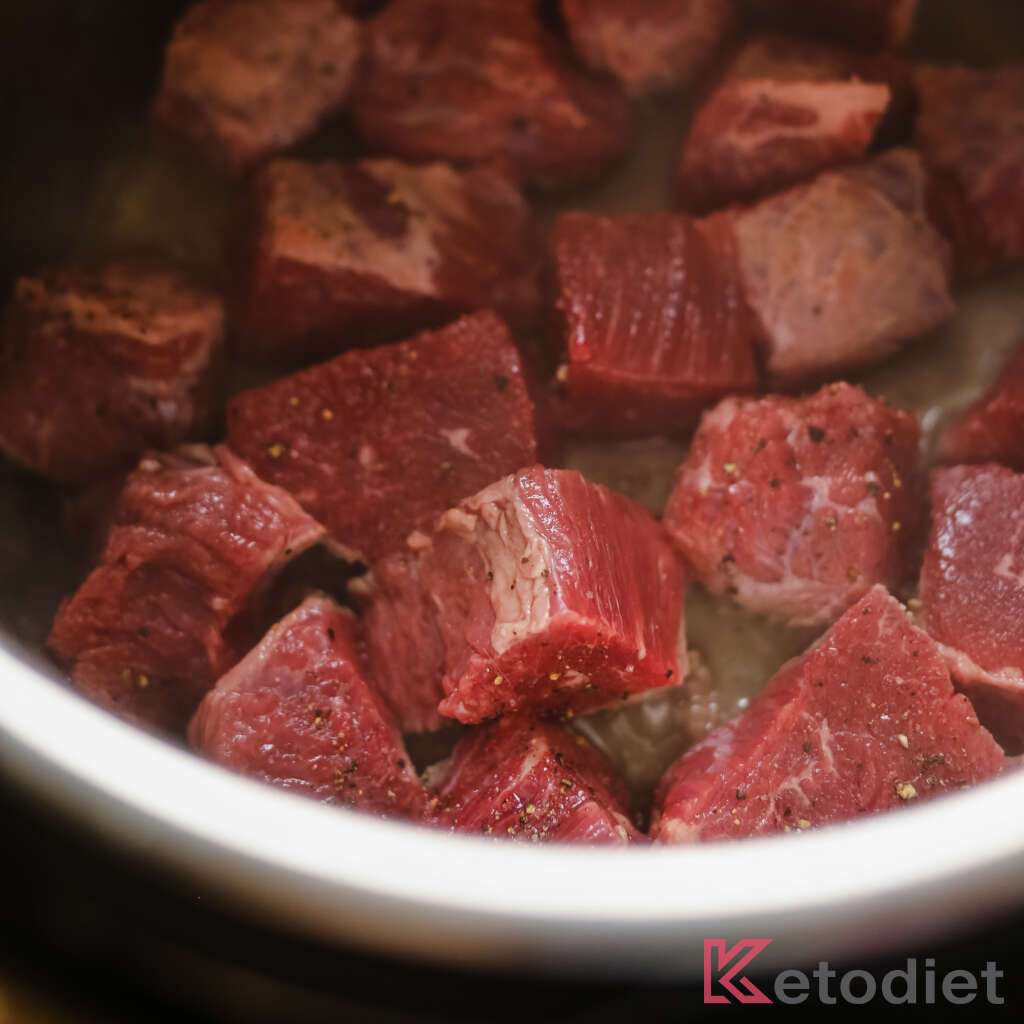 Step 5: Add Ingredients. Include canned tomatoes, spices, and kohlrabi.
Step 6: Cook. Turn off Sauté, seal the Instant Pot, and set to Manual. Cook on high for 45 minutes.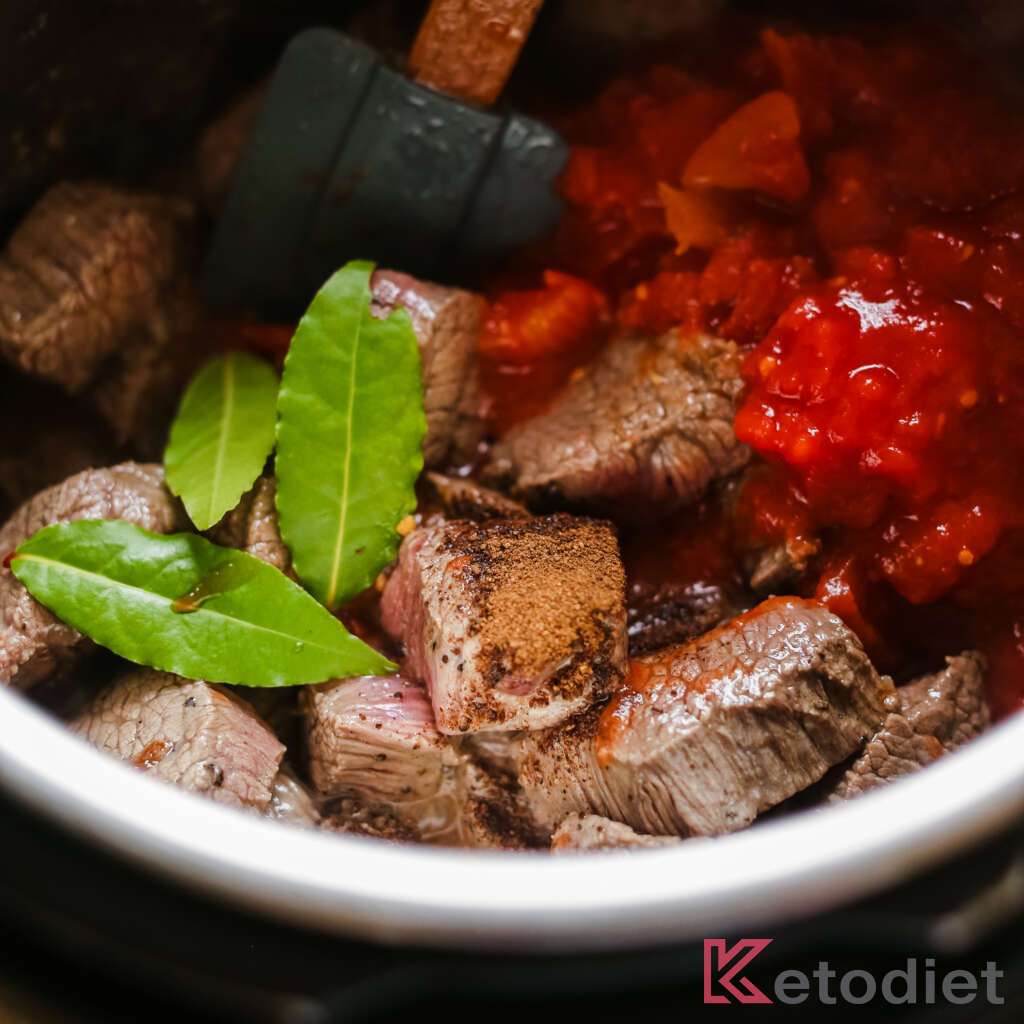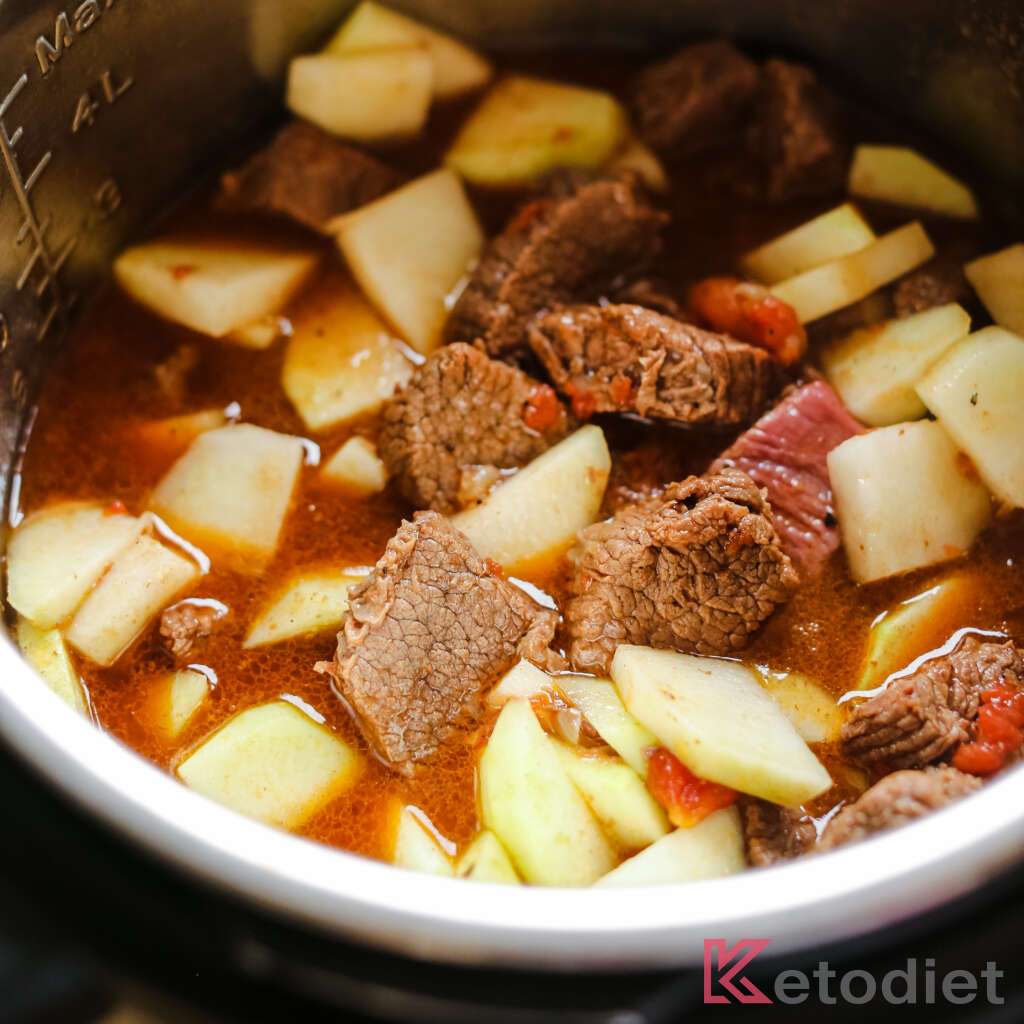 Step 7: Release. Allow natural steam release for 15-20 minutes, then vent manually.
Step 7: Thicken. Ladle half of the liquid and some kohlrabi into a saucepan. Reduce to half its volume.
Step 8: Add Cream. Off heat, add cream to saucepan and blend until smooth.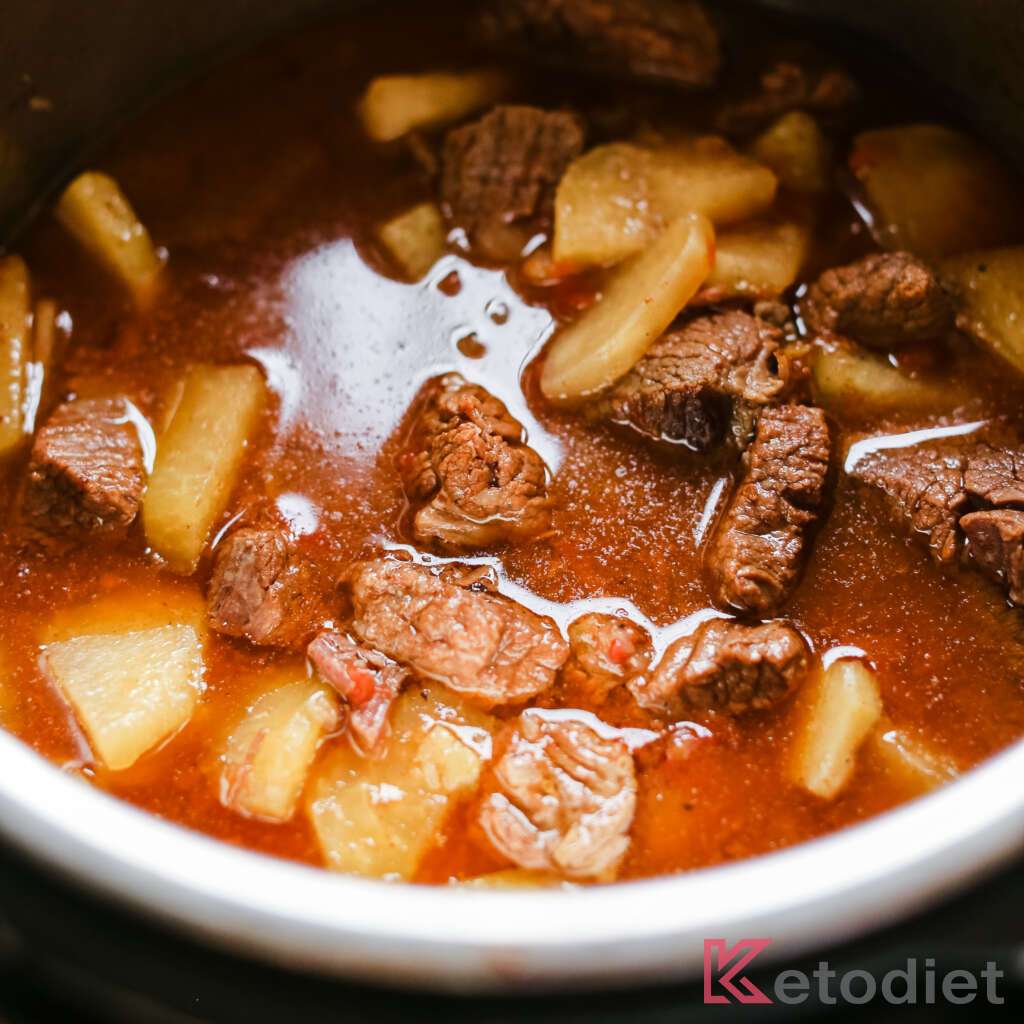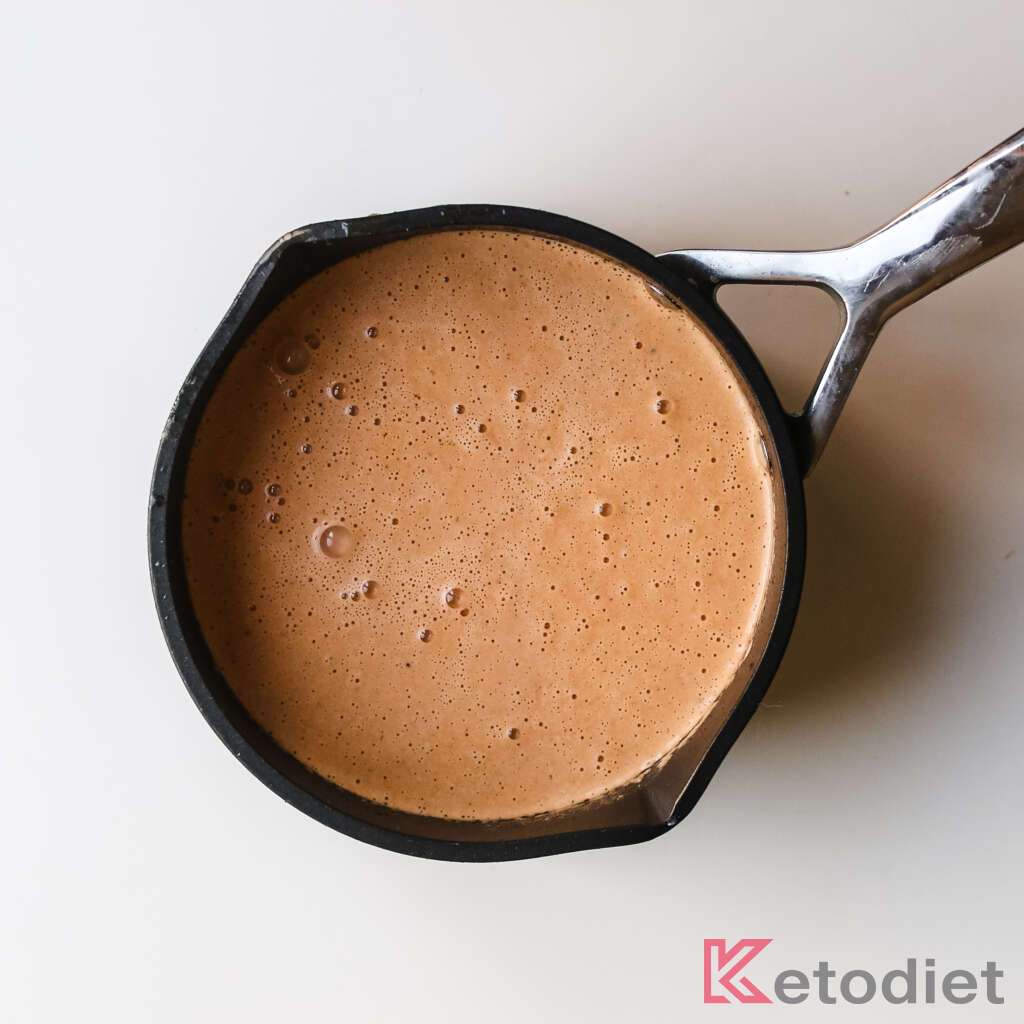 Step 9: Finish. Return creamy mix to the pot, stir, season, garnish with parsley, and serve.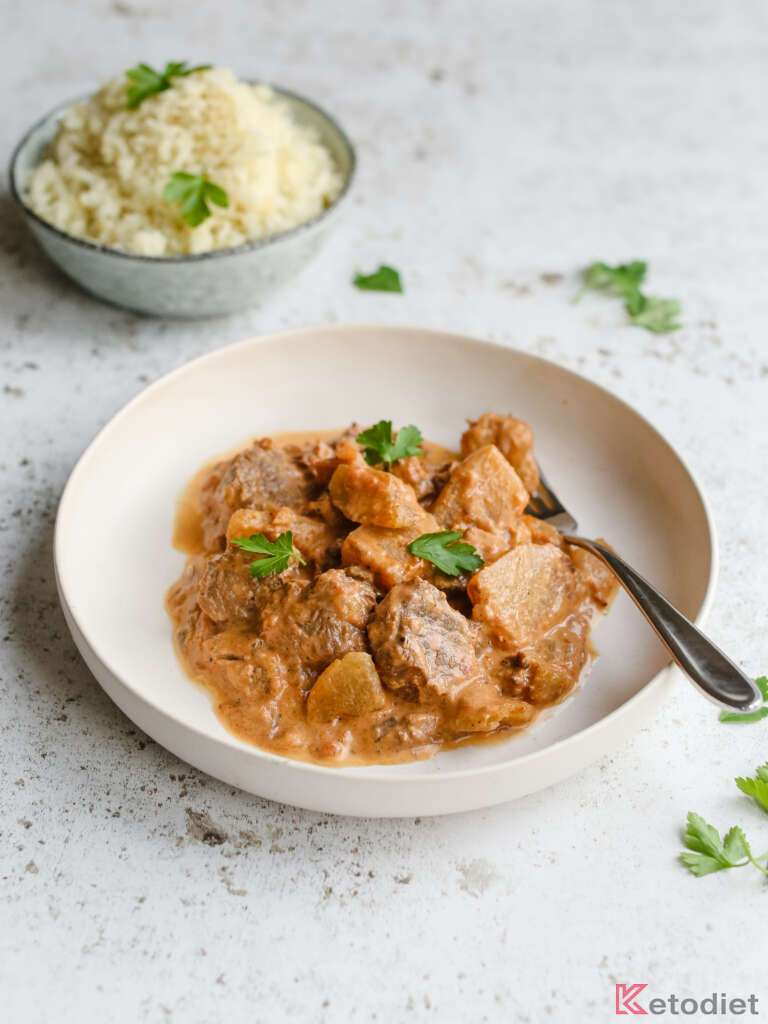 Tips for Slow Cooker, Oven and Dutch Oven
Dutch Oven Instructions
Start by greasing a large Dutch oven (at least 6-quart capacity) with ghee. Sauté the chopped onion on medium heat for about 4-5 minutes. Add garlic and cook for another minute.

Next, include the kohlrabi, salt, pepper, paprika, allspice, bay leaves, and tomatoes. Pour in 1 to 2 cups of water and bring the mixture to a boil over high heat. Once boiling, lower the heat to a simmer and let it cook for approximately 4 hours.

Remember to check hourly to make sure there's enough liquid. When it's done, you can opt to crisp it up in a preheated 400°F (200°C) oven for an additional 15-20 minutes. After that, continue from step 7 in the original instructions.
Slow Cooker Instructions
If you like, you can brown the onions and beef before transferring them to a slow cooker. Once all the ingredients are in the slow cooker (6-quart capacity or larger), cover it with a lid and set it to cook for 3-4 hours on high or 6-8 hours on low. After it's done, you have the option to crisp it up in an oven preheated to 400°F for 15-20 minutes. Then proceed with step 7 as instructed.
Oven Instructions
Preheat your oven to 300°F (150°C). Arrange all the ingredients in a large oven-safe dish. You have the option to sauté the onions and brown the beef before placing them in the dish for added flavor.

Cover the dish with aluminum foil or a lid and let it cook for about 4 hours. Make sure to check halfway to see if additional water is needed. After 4 hours, uncover the dish and increase the oven temperature to 400°F (200°C). Cook for an additional 15-20 minutes to give it a nice finish. Once done, you can pick up from step 7 in the original instructions.
Storage Instructions
Once the stew has cooled, it can be refrigerated for up to 5 days or frozen for up to 3 months.
How to Serve This Beef and Vegetable Stew
This low-carb beef and vegetable stew is hearty enough to stand alone, but you're welcome to add more vegetables if you'd like. You could pair it with additional kohlrabi, turnips, or even some cauliflower rice for a filling, low-carb meal.
Tools for This Beef and Vegetable Stew
There are a few tools you can use depending on the method you choose. If you don't have any of these, simply use the oven method.
Instant Pot: Utilize the Instant Pot for this stew to enjoy a deeply flavorful, slow-cooked meal in a fraction of the time, thanks to its high-pressure cooking capabilities.
Slow Cooker (Crockpot): Let the slow cooker do the work for you; its low and slow cooking method ensures every bite of the beef and vegetable stew is flawlessly tender and infused with flavor.
Dutch Oven: A Dutch oven's even heat distribution makes it perfect for simmering this stew, allowing the spices and herbs to meld together and tenderize the beef to perfection.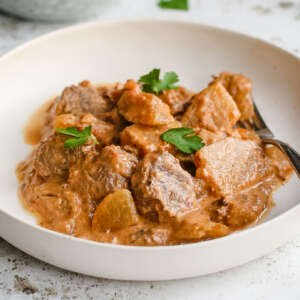 Hearty Beef and Vegetable Stew
When the weather cools down, nothing beats a hearty bowl of our Hearty Beef and Vegetable Stew. This dish features tender beef chunks, a blend of aromatic spices, and kohlrabi to keep it low-carb. Serve it with cauliflower rice for a wholesome dinner that everyone will enjoy.
Print
Pin
Rate
Ingredients
2.65

lbs

boneless braising beef

(such as brisket or braising steak)

2

lbs

kohlrabi

(or turnips, peeled and diced)

1

medium red onion

(chopped)

2

tbsp

ghee

(or avocado oil)

1

can

tomatoes (14 oz)

(or chopped fresh tomatoes)

½

tsp

ground allspice

1

tbsp

Hungarian paprika

2 to 3

bay leaves

1

tsp

sea salt

(or to taste)

½

tsp

ground black pepper

¾

cup

cream

(heavy whipping )

4

tbsp

chopped parsley

(to serve)

cauliflower rice

(optional, to serve)
Instructions
Cut your chosen cut of beef into large 2-inch (5 cm) pieces. Season them with a small amount of salt and pepper. Set the beef aside for now.

Peel your kohlrabi or turnips and slice them into roughly ½-inch pieces. Also, prepare any other vegetables you are using.

Turn on your Instant Pot's Sauté function. Add a spoonful of ghee to grease the bottom of the pot. Toss in the diced onion and cook for about 3 minutes, or until it becomes fragrant.

Add the beef chunks to the Instant Pot with the onion. Allow the beef to cook until it is browned on all sides, which should take around 2 to 3 minutes.

Now include the canned tomatoes, paprika, allspice, bay leaves, and your sliced kohlrabi or turnips.

Turn off the Sauté function. Seal the Instant Pot and set it to Manual. Cook the stew on high pressure for

45 minutes.

Once the cooking time is up, let the Instant Pot naturally release steam for

15-20 minutes

. Then manually release any remaining steam by turning the vent.

Use a ladle to scoop out about half of the stew's liquid and some kohlrabi pieces into a separate saucepan. Simmer this mixture until it reduces to about half its original volume.

Remove the saucepan from the heat and stir in the heavy whipping cream. Blend until smooth.

Pour the creamy mixture back into the Instant Pot and stir. Adjust salt and pepper to taste. Garnish with freshly chopped parsley and serve immediately. Optionally, accompany with cauliflower rice.
Nutrition
Calories:
530
kcal
Net Carbs:
5.5
g
Carbohydrates:
11.1
g
Protein:
31.9
g
Fat:
39.7
g
Saturated Fat:
18.6
g
Sodium:
422
mg
Magnesium:
59
mg
Potassium:
991
mg
Fiber:
5.6
g
Sugar:
5.5
g
Notes
Storage: Once the stew has cooled, it can be refrigerated for up to 5 days or frozen for up to 3 months.
Substitutions: In this hearty stew kohlrabi is your best option but it can be replaced with any of these alternatives: turnips, rutabaga (swede) or broccoli stalks. Less suitable but still delicious: cauliflower, zucchini (courgettes) or green beans.
Cooking Options: To make this stew you will either need the Instant Pot or any pressure cooker. You could even make this stew in a Dutch oven or a slow cooker. Here are some tips.
Sides: You can serve this stew with some cauliflower rice, or if you're not low-carb, simply use regular rice.
Related Posts