Table of Contents
Keto bread rolls are the perfect solution for those on a ketogenic diet craving the comfort of bread without the carbs.
These fluffy, gluten-free rolls serve as an excellent vessel for your favorite spreads or as a side to any meal. Made with a blend of almond flour, psyllium husk, and coconut flour, each bun is a delicious, guilt-free treat.
This recipe is tailored for maximum taste and texture, ensuring that you get airy and light bread rolls every time.
Crafted with both taste and health in mind, these rolls are ideal for anyone following a gluten-free diet. The addition of egg whites gives these rolls an incredible lift, making them a crowd-pleaser at any table.
This recipe has been adapted from Maria Emmerich's famous bread which uses psyllium, almond flour and egg whites. In our version we are also adding other low-carb flours for taste and texture, plus we're using whole eggs and an optional seasoning for a savory result.
Why You'll Love These Low-Carb Bread Rolls
Gluten-Free & Keto: Made with almond and coconut flours for a gluten-free alternative.
Healthy: Suitable for various diets, these buns are made with whole-food ingredients.
High in Fiber: Enriched with psyllium husk and flax meal for added fiber.
Versatile: Tasty keto bread that works with both sweet and savory toppings.
Customizable: Flexible with your choice of seeds and spices, and great with any topping.
Ingredients & Substitutions
Heads up: For exact measurements, see the recipe card below.
Making low-carb and gluten-free bread rolls is easy. Here's what you'll need:
Almond Flour: A neutral-tasting base for our keto bread.
Psyllium Husk Powder: Adds the necessary volume and light texture.
Coconut Flour: Helps to balance flavors and manage moisture.
Flax Meal: Provides binding and a bread-like taste.
Seasoning: A mix of garlic and onion powders, along with salt and pepper, for flavor.
Leavening Agents: Cream of tartar and baking soda work together to help the bread rise.
Egg Whites: Create a light and fluffy texture.
Whole Eggs: For binding and additional texture.
Water: Temperature is key; boiling water tends to yield better results than lukewarm water.
Sesame Seeds: For a tasty topping that adds crunch and flavor.
Remember, every ingredient and step in this recipe has been designed to give you the best possible results, so follow closely for the best fluffy and tasty keto bread rolls.
Is a kitchen scale necessary for this recipe?
For the best results, yes. Measuring dry ingredients by weight is more accurate than volume, especially for keto recipes where precision is key.
Will these low-carb bread rolls taste eggy?
No, they won't. The combination of whole eggs and egg whites, balanced with the various flours, ensures a bread-like flavor. Do not reduce the number of eggs and egg whites in this recipe.
Can whole eggs be used instead of just egg whites?
It's not recommended to use only whole eggs, as too many yolks can prevent the rolls from rising properly. Save those yolks for another recipe!
Can I use carton egg whites!
Yes! If you find it hard to utilize all the leftover egg yolks, feel free to use carton egg whites instead.
Can I substitute the cream of tartar?
Yes, you can substitute it with an equal amount of apple cider vinegar or lemon juice. If using apple cider vinegar instead, mix it with the wet ingredients before combining with the dry mix.
How To Make Low-Carb Bread Rolls
Preheat the Oven. Set your oven to 175°C (350°F) for fan-assisted or 195°C (380°F) for conventional ovens.
Mix the Dry Ingredients. In a bowl, combine the almond flour, psyllium husk powder, coconut flour, flax meal, cream of tartar, baking soda, salt, and optional garlic and onion powder.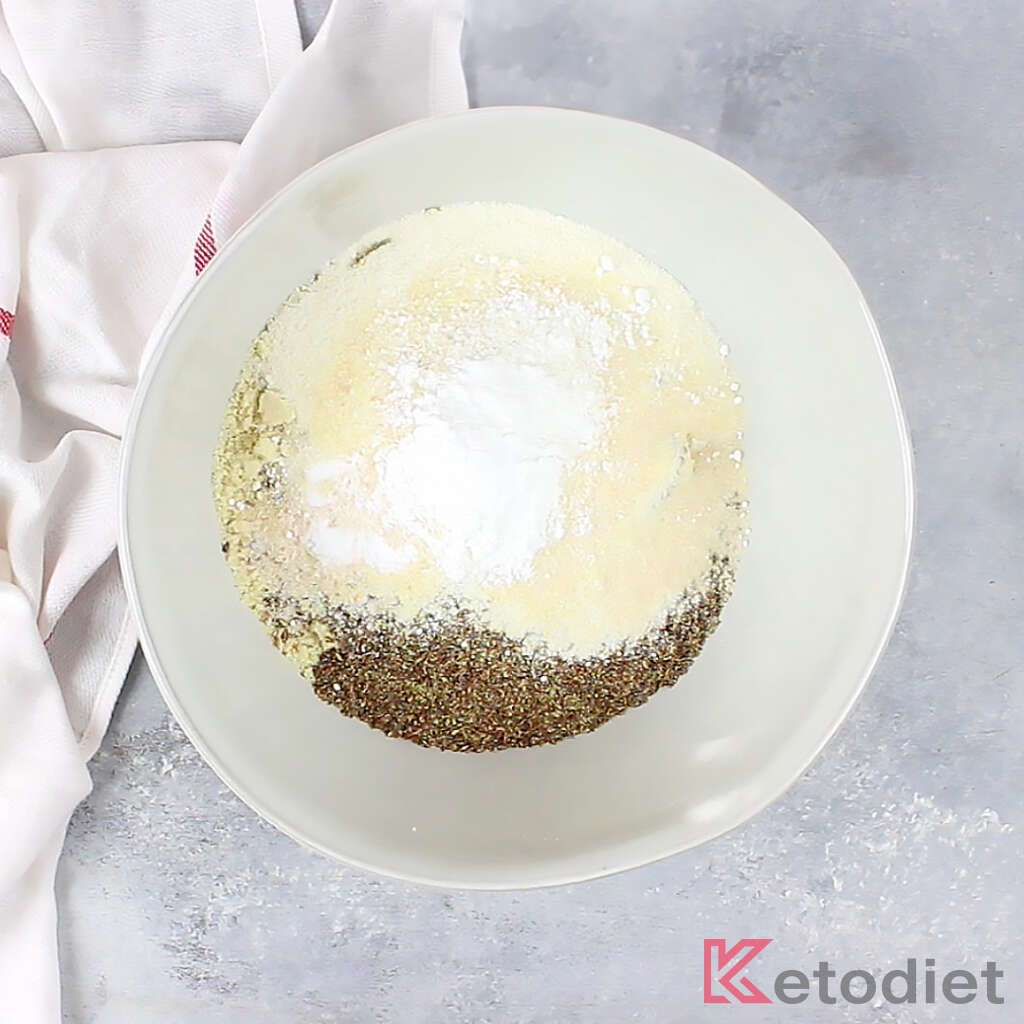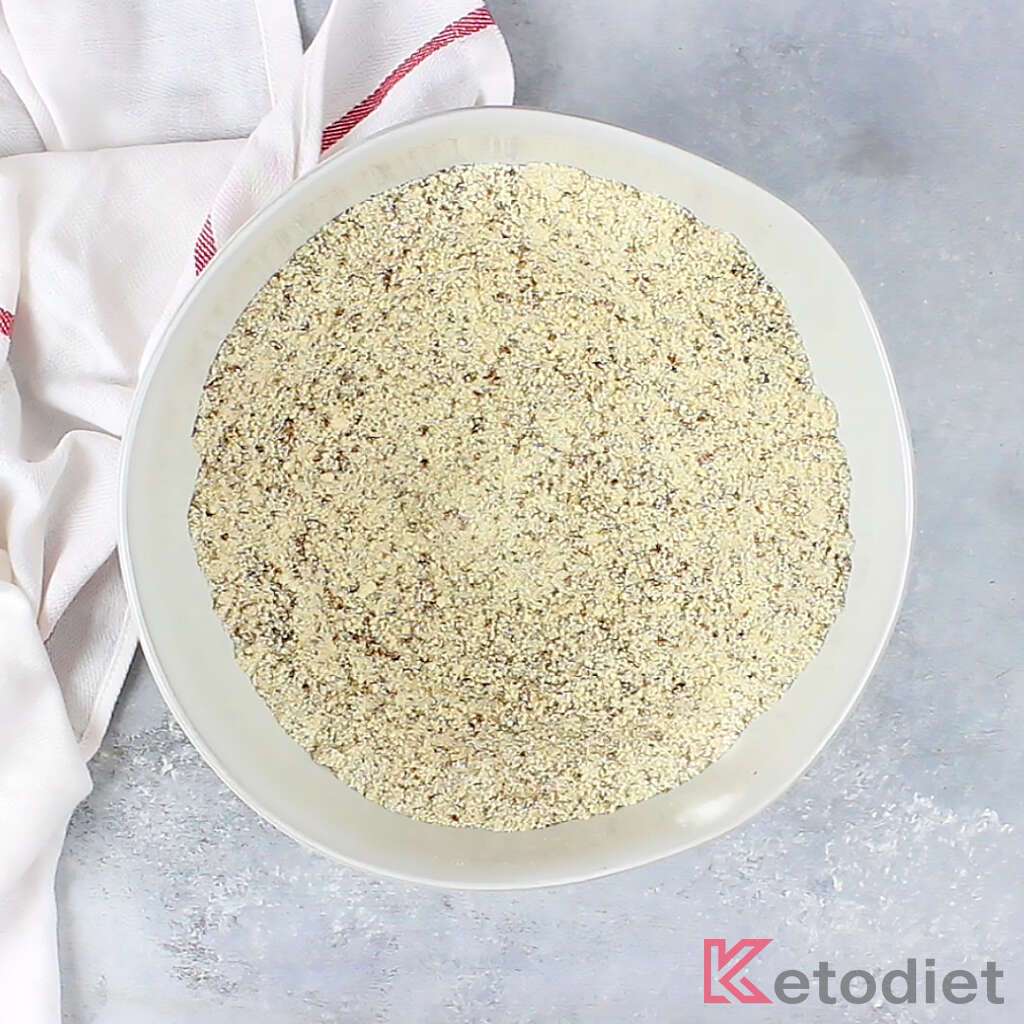 Combine Wet and Dry. To the dry mixture, add the egg whites and whole eggs, blending until you achieve a thick dough consistency.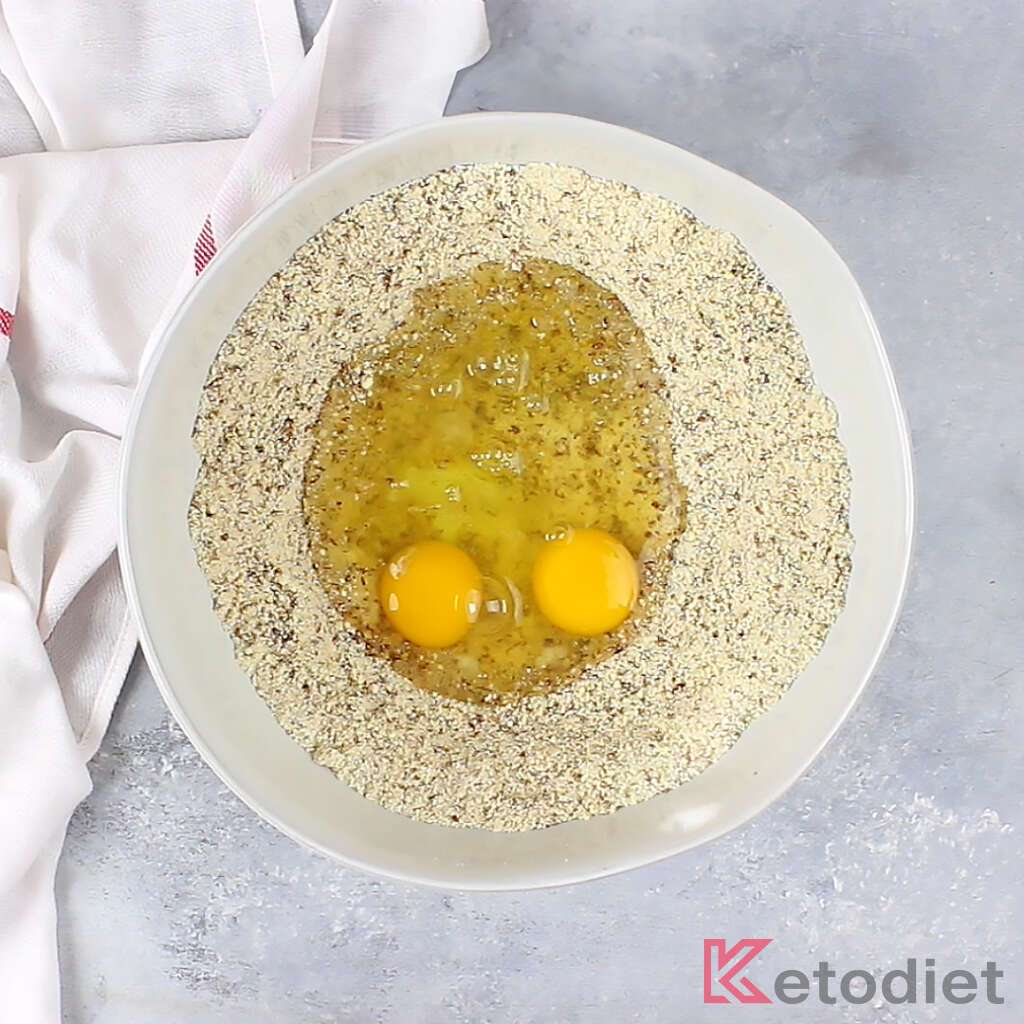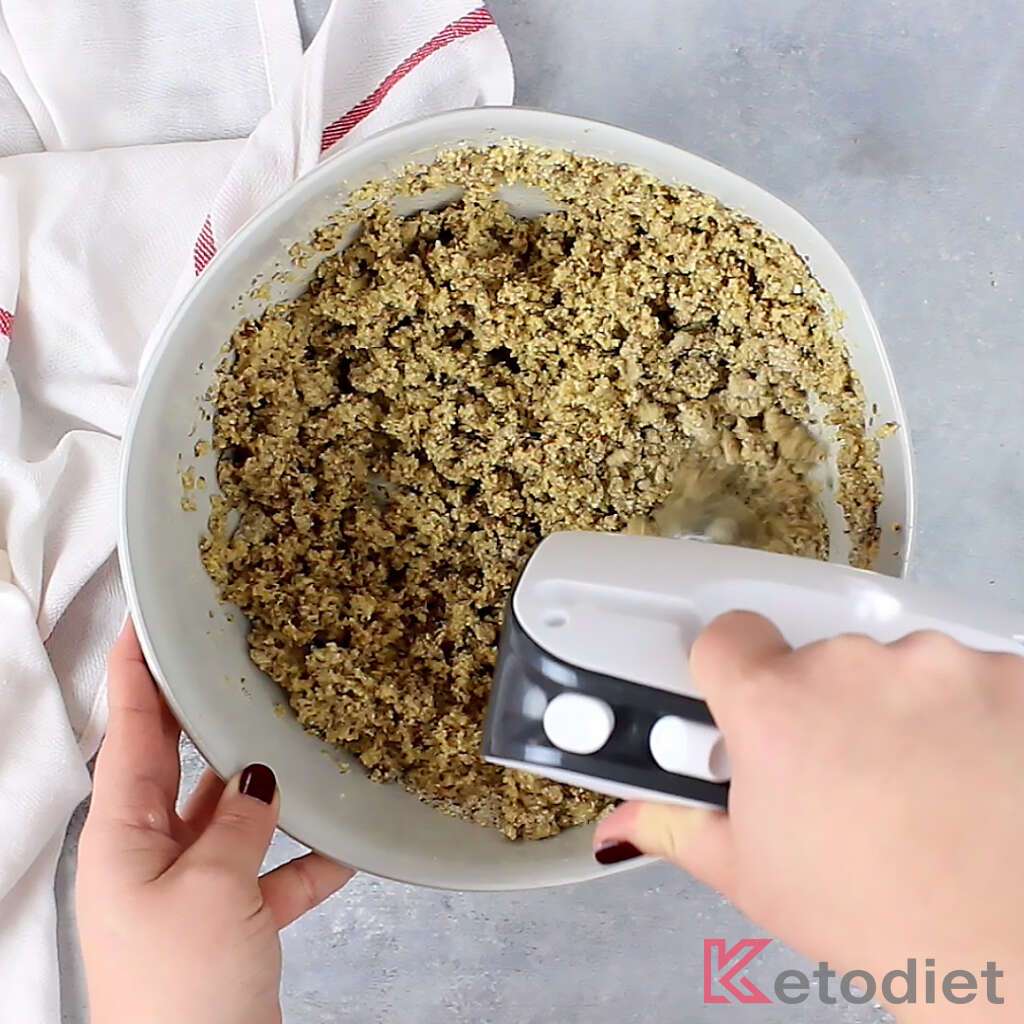 Add Boiling Water. Pour in boiling water and mix thoroughly.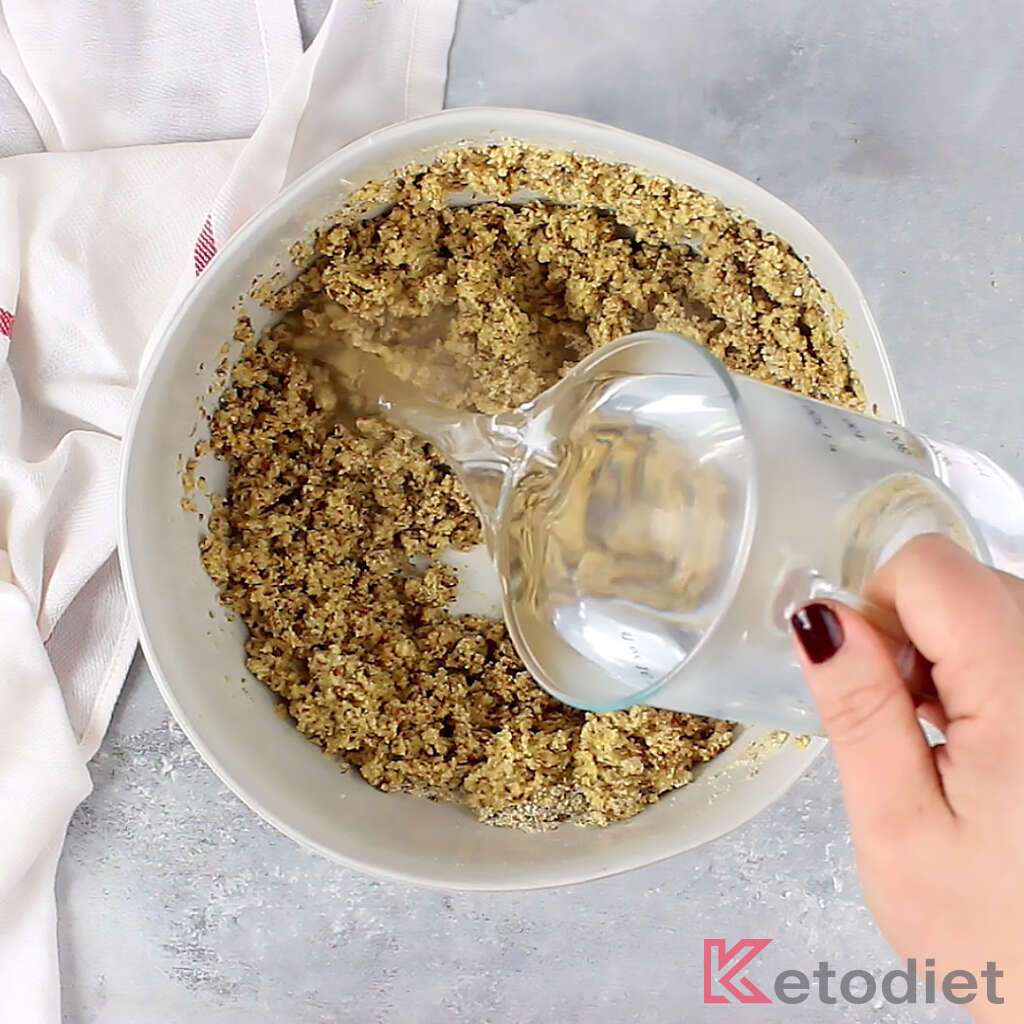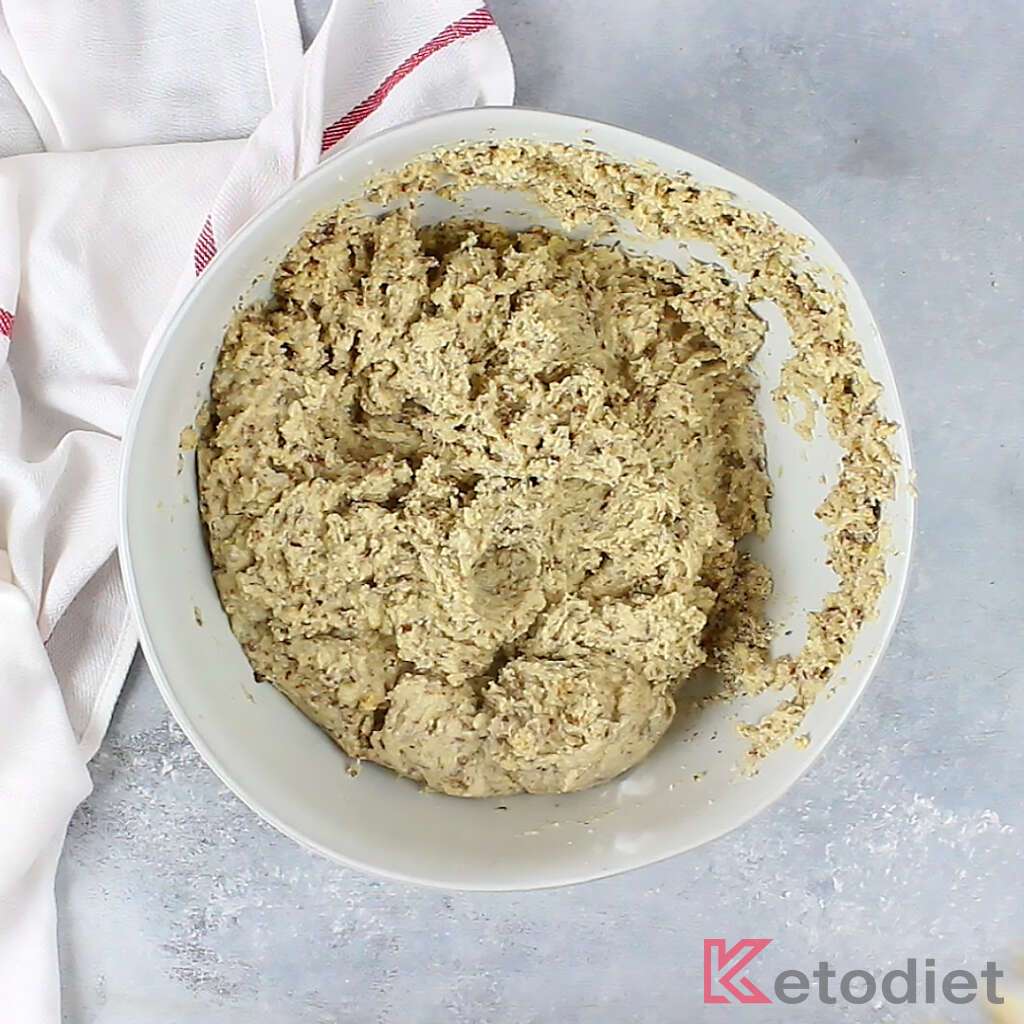 Shape the Rolls. Spoon out the dough onto a baking tray lined with parchment paper, forming the rolls about 4 oz (110g) each. Leave space between them for expansion.
Add Toppings and Bake. Sprinkle sesame seeds over each roll, pressing them gently into the dough. Place the tray in the oven and bake for 45-50 minutes, until golden and cooked through.
Cool and Serve or Store. Remove the tray from the oven and allow the buns to cool on a wire rack.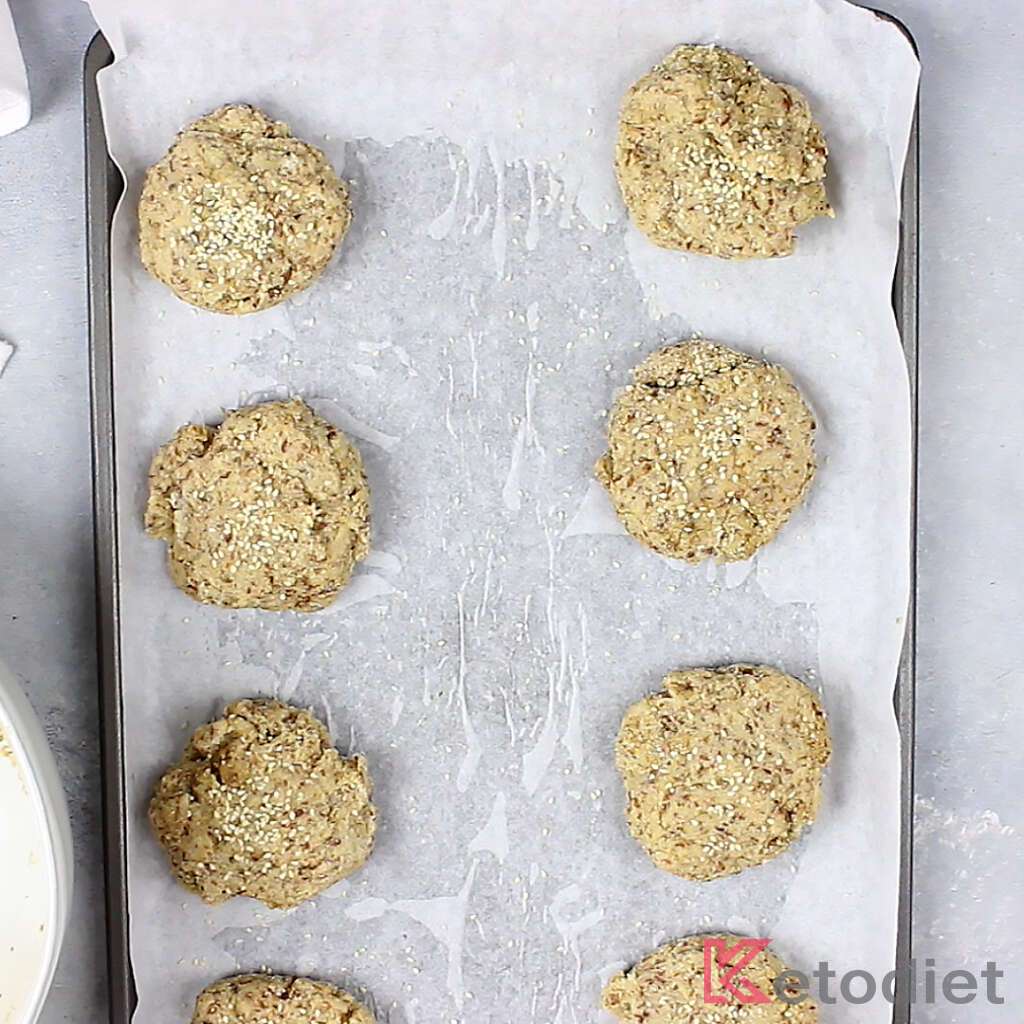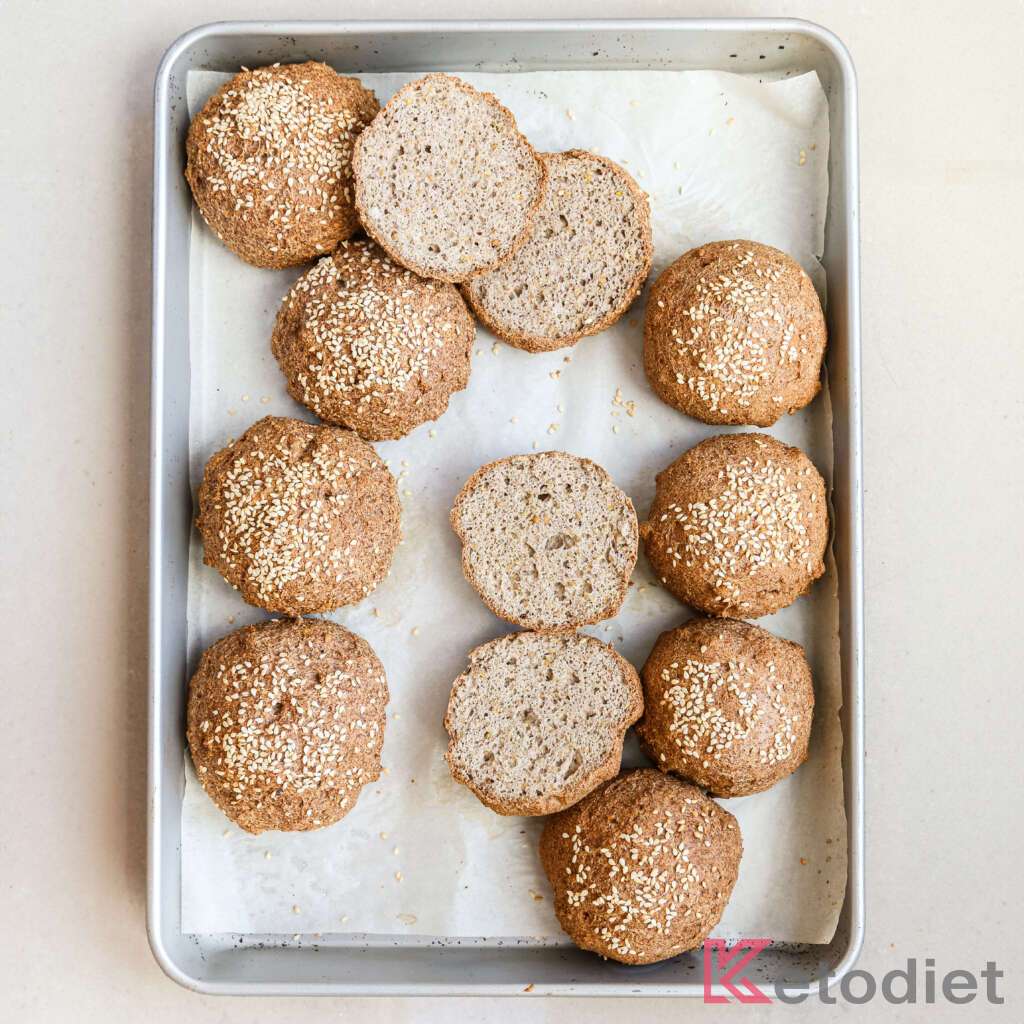 Tips for the Best Low-Carb Bread Rolls
Encountering issues with your keto bread? Here are some tips to achieve the perfect texture and rise.
If the Bread is Too Moist: Do not cut the water amount; instead, dry the buns in the oven at a low temperature (100°C/210°F for fan-assisted or 120°C/250°F for conventional) for 30-60 minutes.
If the Bread Didn't Rise Enough: Try using only egg whites and make sure to place the buns in the oven right after forming them. Double-check the quality of your psyllium as some brands may be too dense. Also, do not leave the dough outside the oven for too long. Place in the oven as soon as you form the buns.
If There are Large Hollow Bubbles Inside the Bread: Ensure you're using psyllium husk powder, not whole husks. If necessary, grind the husks to a fine powder before using.
If the Bread Has a Purple Hue: This can happen with some brands of psyllium powders but doesn't affect the taste.
Make Sure to Use Powdered Psyllium. Whole husks should be ground to a fine powder for the best results. You can use a food processor or a coffee grinder to do that. Store-bought powders can sometimes be too dense.
Finally, Stay Hydrated! Psyllium is high in fiber, so drinking plenty of water is essential to prevent constipation.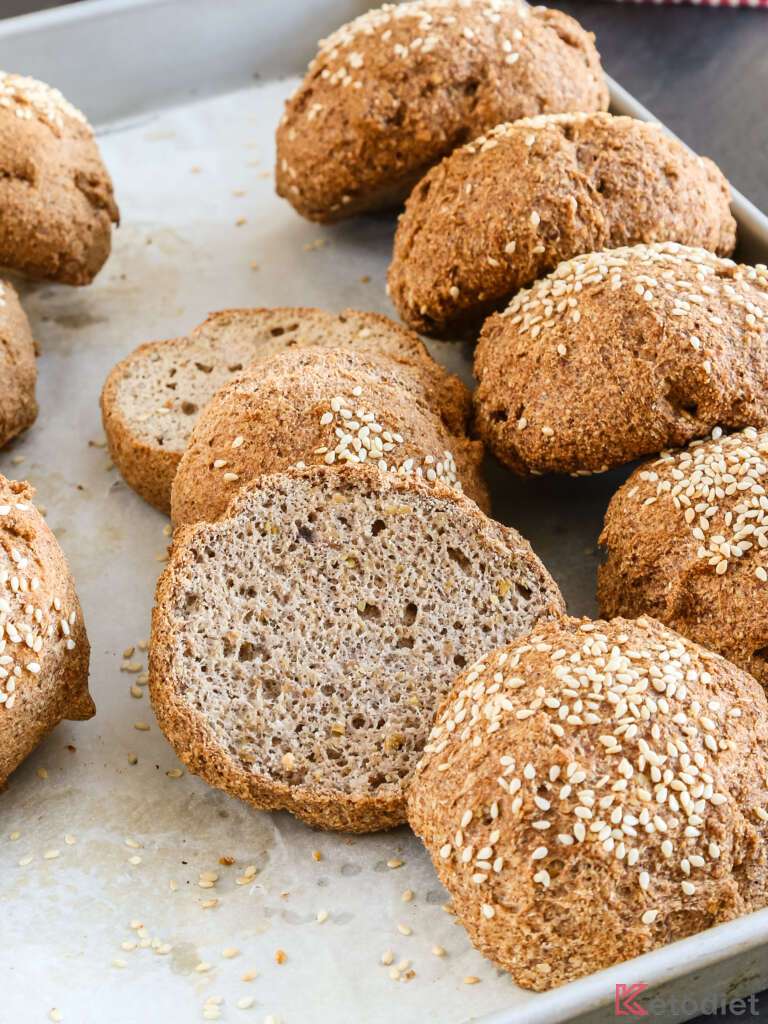 Storage Instructions
These buns taste best the first day but you can store them at room temperature for up to 3 days. For longer storage, freeze for up to 3 months, ideally as soon as they cool down.
Tools for Low-Carb Bread Rolls
Hand Mixer or Stand Mixer: A mixer is key for the fluffiest keto bread rolls, ensuring the ingredients are well combined for optimal results.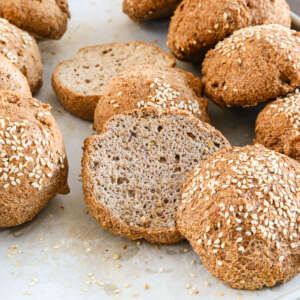 Keto Bread Rolls
The original recipe for keto buns. Enjoy these fluffy keto bread rolls, your go-to for a low-carb diet. They're easy to make, gluten-free, and dairy-free!
Print
Pin
Rate
Ingredients
Dry Ingredients
1 ½

cup

almond flour

⅓

cup

powdered psyllium husks

½

cup

coconut flour

½

cup flax meal

(packed)

2

tsp

garlic powder

2

tsp

onion powder

2

tsp

cream of tartar

(or apple cider vinegar)

1

tsp

baking soda

1

tsp

salt

(pink Himalayan or sea salt)

5

tbsp

sesame seeds

(or sunflower, flax, poppy seeds or 1-2 tbsp caraway seeds)
Wet Ingredients
6

egg whites

(large )

2

eggs

(large )

2

cups

water

(boiling )
Instructions
Preheat the oven to

350

°F

(

175

°C

), or

380

°F

(

195

°C

).

Measure all the ingredients using a kitchen scale and add them to a mixing bowl (except for the sesame seeds, which are used for topping): almond flour, coconut flour, flax meal, psyllium husk powder, cream of tartar, baking soda, and salt. Optionally, add garlic powder and onion powder.

Add the egg whites and eggs to the bowl. Mix well using a mixer until the dough is thick.

Pour in boiling water and process until well combined.

With a spoon, form the buns and place them on a non-stick baking tray or a parchment paper-lined tray. Leave enough space between them for expansion and sprinkle with sesame seeds, gently pressing them into the dough.

Bake in the preheated oven for

45-50 minutes

, until golden and firm to the touch.

Remove from the oven, let cool on the tray for a few minutes, then transfer to a wire rack to cool down to room temperature.
Recipe Video
Nutrition
Calories:
205
kcal
Net Carbs:
3.6
g
Carbohydrates:
11.6
g
Protein:
10
g
Fat:
15.2
g
Saturated Fat:
2.3
g
Sodium:
397
mg
Magnesium:
94
mg
Potassium:
377
mg
Fiber:
8
g
Sugar:
1.4
g
Notes
Serving Size: 1 bread roll.
Storage: These buns taste best the first day but you can store them at room temperature for up to 3 days. For longer storage, freeze for up to 3 months, ideally as soon as they cool down.
Meal prep tip: To save time, mix all the dry ingredients ahead and store in a zip-lock bag and add a label with the number of servings. When ready to be baked, just add the wet ingredients!
Flavor Tips: You can keep these buns plain or add aromatics of choice. If you don't have both onion and garlic powder, you can use just one of them or use any spices or herbs of choice.
Related Posts