Table of Contents
The magic of pumpkin treats isn't just in the pumpkin—it's in the spices. From lattes to pies, a good pumpkin pie spice mix can make or break a recipe.
Creating your own mix gives you control over each individual spice, leading to a blend that's uniquely you. Every pumpkin pie mix needs cinnamon, ginger, nutmeg, cloves and allspice. The mace and cardamom are optional but highly recommended!
Why You'll Love This Spice Mix
Customizable with spices you like most
Bright, fresh taste
Budget-friendly
Fun to mix
What is Pumpkin Pie Spice Mix?
Pumpkin Pie Spice Mix is a cozy, aromatic blend of spices that captures the essence of fall in a jar. It's the secret behind the iconic pumpkin pie's warm flavor and can be sprinkled into lattes, oatmeal, or baked goods. Typically, it includes cinnamon, nutmeg, ginger, allspice, and cloves—all the spices that, when combined, taste like a crisp autumn day.
Ingredients & Substitutions
Heads up: For exact measurements, see the recipe card below.
Here's what you'll need to make your own pumpkin pie spice mix:
Cinnamon: Warm and sweet, cinnamon is the heart of the mix, offering a cozy base note that's instantly recognizable.
Nutmeg: It brings a nutty and slightly sweet flavor with hints of woodiness, adding depth to the spice blend.
Allspice: This spice packs in the warmth, with a peppery kick and a touch of clove and cinnamon notes for complexity.
Ginger: Sharp and peppery with a touch of sweetness, ginger adds a bright zing and freshness to the mix.
Cloves: Intensely aromatic and a bit bitter, cloves offer a powerful punch that complements the sweetness of the mix.
Cardamom (optional): Sweet and spicy with citrus undertones, cardamom adds a fun twist and layers of flavor.
Mace (optional): Offers a more delicate flavor similar to nutmeg but with lighter, citrusy notes, enhancing the blend's warmth.
Can I substitute any spices?
Absolutely. The beauty of making your own blend is the flexibility it offers. If you're not a fan of a particular spice, simply leave it out or replace it with something else you enjoy.
How to Make Pumpkin Pie Spice Mix at Home
It's simple! Place all the spices in a bowl and mix, or place directly in a storage jar, close with a lid and shake. Now you've got delicious pumpkin pie spice mix ready for your next treat!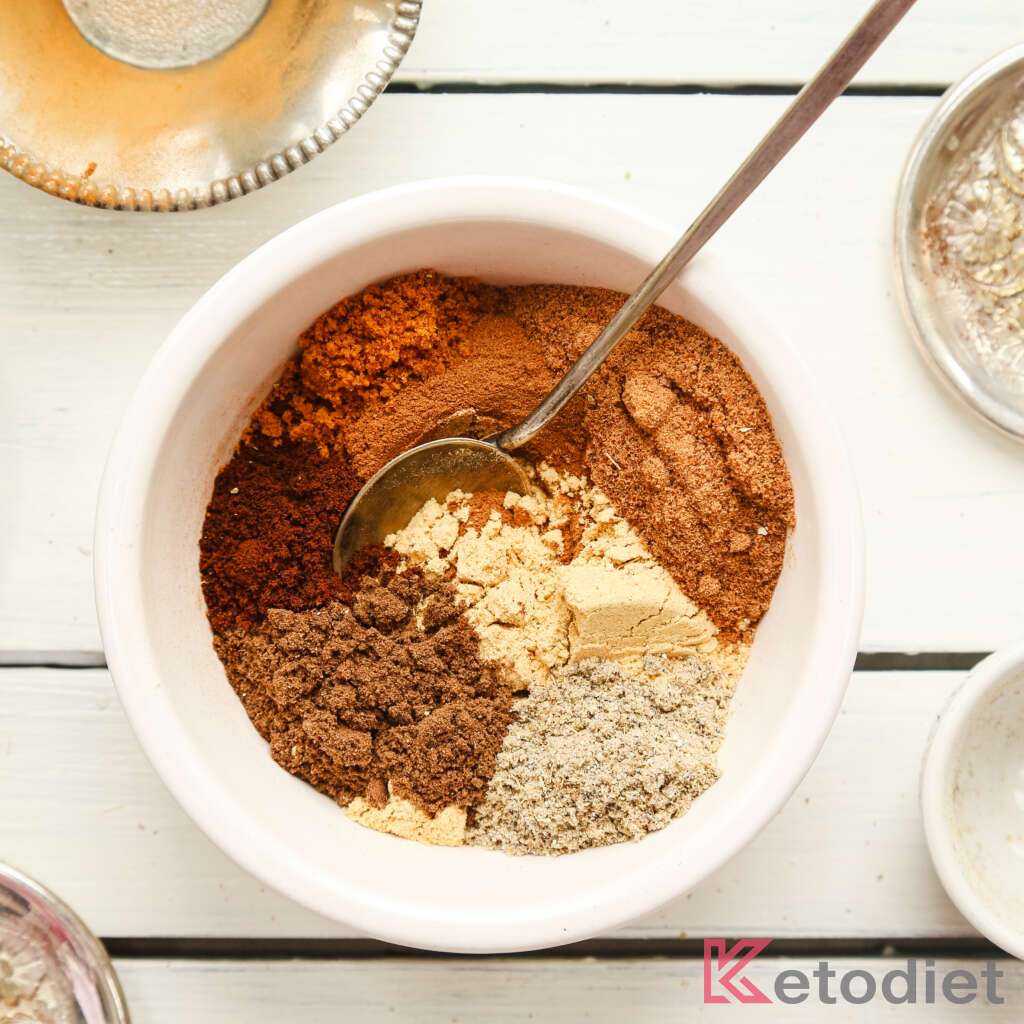 Tips for Best Pumpkin Pie Spice Mix
Balance Your Spices: Start with equal parts of each spice, then adjust based on your preferences. More cinnamon for sweetness, a touch more ginger for kick, or a hint of cloves for depth.
Grind Your Own: Whenever possible, grind whole spices yourself to capture the most potent flavors and aromatic oils that will make your mix truly stand out.
Store Properly: Keep your spice mix in an airtight container, away from heat and light to preserve its pungent flavors and prevent it from going stale.
Storage Instructions
Store homemade pumpkin pie spice mix in a mason jar.
How long does homemade pumpkin spice mix last?
If stored in an airtight container in a cool, dry place, your homemade spice mix can last up to 6 months. The flavor may start to fade after that, so it's best to make a new batch each season.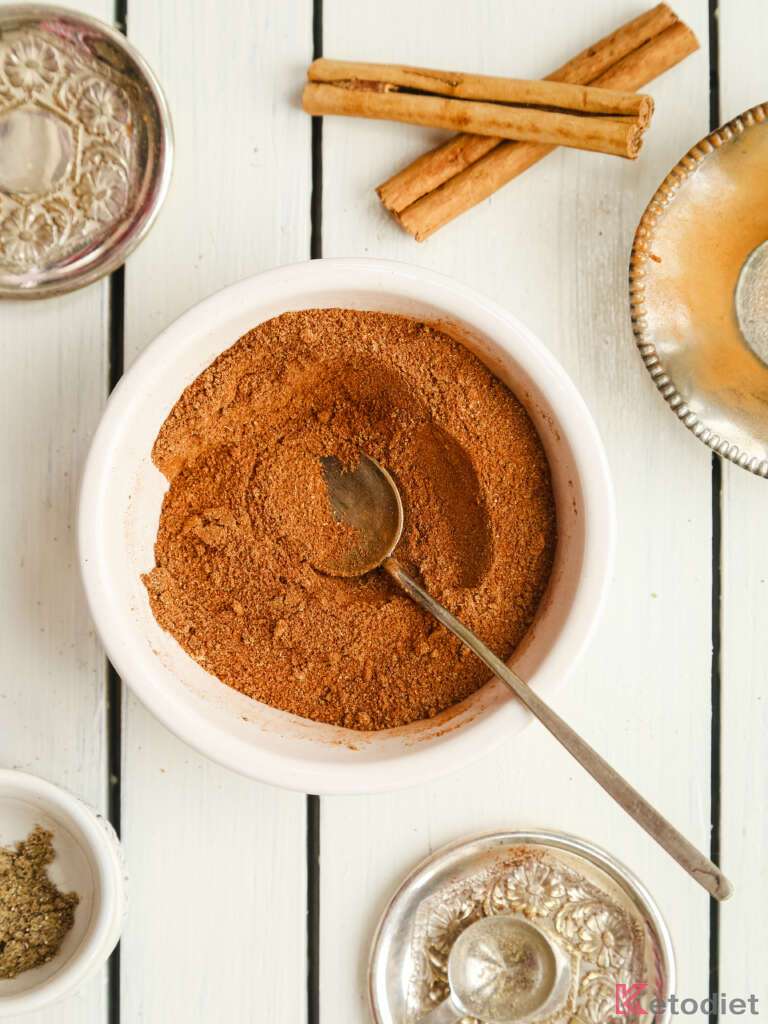 How to Use Pumpkin Pie Spice Mix
This blend isn't just for pies; it's versatile! Apart from a classic Pumpkin Pie, use it in pumpkin lattes, breads, muffins, and even savory dishes. Simply replace the individual spices called for in a recipe with an equivalent amount of this mix.
Tools for This Pumpkin Pie Spice Mix
Mortar and Pestle: If you're using whole spices, this tool is essential for the perfect texture.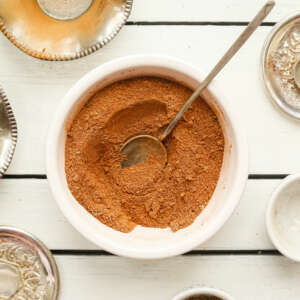 Pumpkin Pie Spice Mix
Making your own blend lets you control the flavor profile and quality of the spices. Here's how to make the best pumpkin pie spice mix right at home.
Print
Pin
Rate
Ingredients
4

tbsp

cinnamon

2

tbsp

ground ginger

2

tsp

ground nutmeg

1

tsp

ground cloves

1

tsp

ground allspice

½

tsp

ground cardamom

(optional)

½

tsp

ground mace

(optional)
Instructions
In a bowl, combine the cinnamon, ginger, nutmeg, cloves, and allspice. If using, add the optional cardamom and mace to the mix.

Stir until well combined. Use as needed in your favorite autumn recipes.
Nutrition
Calories:
5
kcal
Net Carbs:
0.5
g
Carbohydrates:
1
g
Protein:
0.1
g
Fat:
0.2
g
Saturated Fat:
0.1
g
Magnesium:
2
mg
Potassium:
9
mg
Fiber:
0.5
g
Notes
Serving Size: ½ tsp.
Storage: This spice mix can be stored for up to 6 months in an airtight container. Feel free to scale the recipe up or down depending on your needs.
Related Posts